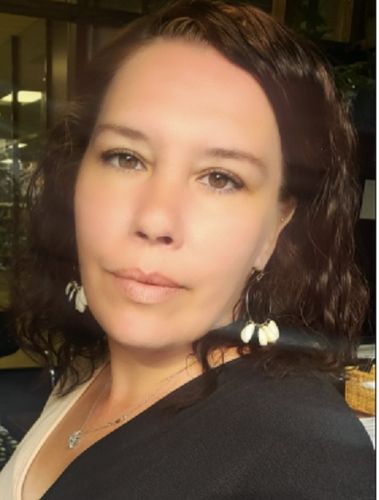 April O'Brien-Mitchell
Development Services Supervisor
,
City of Aurora
Municipal Development is my passion. I help develop community plans that produce collaborative cities, diverse and inclusionary environments, while pivoting forward towards the future.

Leading people through ideation to a common goal, utilizing design thinking to solve challenges in the community, changing the narrative of community government to work for and with the people of the community, and creating a more equitable and collaborative community are my passions.
I currently work for the City of Aurora as the Development Services Supervisor. Development Services is a broad-reaching Department with many Divisions, Building & Permits, Planning & Zoning, Property Standards/Code Enforcement, Economic Development, and Development Services Admin. Understanding how each division is intertwined with each other is how I serve communities with such a large Big Picture view.
I am co-chair an ERG at City of Aurora called P.O.W.E.R. Women, which was founded on the principals of Presenting Opportunities Where Everyone Rises, P.O.W.E.R. I also serve as a board member for Valparaiso University for their Women in Leadership program.

I hold ICC certifications as a Certified Code Enforcement Officer, Permit Technician, Residential Building Inspector, Zoning Inspector, Property Maintenance Inspector, and Housing & Zoning Code Specialist. I also hold several NIMS/ICS certifications through FEMA, a degree in Business Management, and several certifications for Organizational Management, Business Development, and Entrepreneurship. I am continually developing myself all the time!
Statement:
True empowerment comes when intention is put into action. With learning, labor, and leadership, we collectively achieve so much by empowering each other. There is power in the collective.