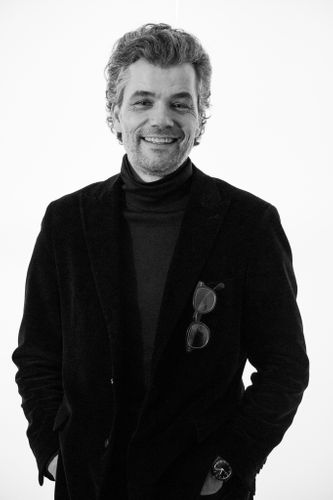 Thomas Jacobs
Managing Partner
,
Krueck Sexton Partners
Tom Jacobs AIA is co-managing principal with Krueck Sexton Partners, a Chicago-based award-winning architecture firm which seeks partnerships to craft places of inspiration, community, and joy.
Combining his broad experiences as a practicing architect, university professor, and advocate, Tom is a recognized AEC industry thought leader and public speaker. Continually searching for insights and understanding in the rapidly evolving world of design, Tom offers thought-provoking and inspiring talks that capture professional audiences and the general public alike.
At Krueck Sexton Partners, Tom leads the strategic vision with the goal to increase positive impact on people, the planet, and profits.
At IIT College of Architecture, Tom is an Adjunct Associate Professor and teaches a seminar on the interdependence of design, business, and management.
In September 2016 Tom co-founded Architects Advocate on Climate Change, a non-partisan grassroots action platform with more than 900 design and industry firms and 2,500 individual members.
After graduating with a Master of Science ETH from the Federal Institute of Technology in Zurich, Tom worked for the Swiss firm of Herzog and deMeuron in Basel and the US on the New de Young Museum in San Francisco's Golden Gate Park. With Krueck Sexton Partners, Tom was instrumental in the design and construction of Crown Fountain in Millennium Park, the Spertus Institute of Jewish Learning and Leadership in Chicago, the New South Florida Federal Office Building under the GSA Design Excellence Program, and the United Airlines Terminal 7 and 8 Redevelopment Program at LAX in Los Angeles. He is currently working with the U.S. Department of State's Bureau of Overseas Buildings Operations on U.S. Embassies and Consulates worldwide.