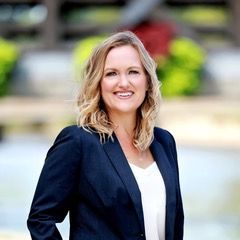 Theresa Mueller
Managing Broker, Business Broker & Commercial Realtor
,
Trelleum Real Estate
With over two decades of experience, Theresa puts her educational and professional skills to work in evaluating the financial impact of buying, selling and leasing in the global marketplace. Her engineering degree from the University of Illinois and commercial real estate coursework gave her the foundation to compare real estate alternatives such as leasing, owning and other investment options. She has also expanded her expertise by teaching engineering students and real estate clients how to evaluate financial options.

As a consultant for Accenture, Theresa worked with clients, advising them on how to implement better business practices and established a strategic network of professional connections. Many of these former colleagues and clients have since reached out to Theresa for their corporate real estate needs.

Currently, she is broker/owner of Trelleum Real Estate, a real estate firm she founded in 2004, with the continuing mission of accommodating a broad range of client needs.

Theresa is a skilled negotiator and will strive to achieve stakeholder objectives. Her extensive network facilitates successful connections between buyers and sellers or landlords and tenants. Theresa excels at assisting clients with their unique real estate needs.

When not working with clients, Theresa enthusiastically volunteers in her community, chairs NICAR's Commercial Global Business Network committee, participates in book clubs, travels internationally, competes in various athletic endeavors and is a self-proclaimed foodie.