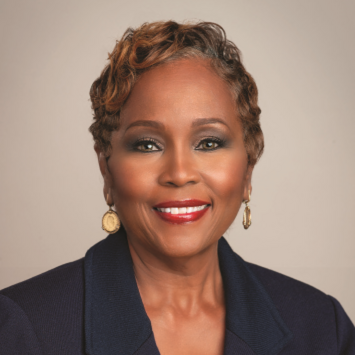 Shelia Morgan
President and CEO
,
Chicago Minority Supplier Development Council
Shelia Morgan serves as President and CEO of the Chicago Minority Supplier Development Council, Inc. (ChicagoMSDC), formerly the Chicago Minority Business Development Council (CMBDC), a nationally recognized organization dedicated to championing the interest of minority-owned businesses through partnering with major corporations and host of the Chicago Business Opportunity Fair (CBOF) a minority business show in existence for over 50 years. She brings a wealth of knowledge and familiarity to ChicagoMSDC, as she has a 20-year relationship with the Council.

Prior to joining ChicagoMSDC, Shelia was Associate Director of Supplier Diversity for Kraft Foods, Inc., a 42 billion dollar market leader and the 2nd largest food manufacturer in the world.
Before joining Kraft, Shelia was the Executive Director of the Chicago Minority Business Opportunity Committee (MBOC) an organization funded by the Minority Business Development Agency (MBDA), U.S. Department of Commerce, an agency whose mission and long-range goal is to increase opportunities for minority entrepreneurs to obtain additional capital, management skills and market penetration. Under Shelia's leadership, the MBOC was instrumental in delivering over 200 million dollars in contracting opportunities to minority entrepreneurs.

Shelia served as the Manager of Diversity Business Development for Johnson Controls, a 22 billion dollar global market leader in automotive systems, facility management and controls subsequent to her tenure as National Director of Business Development Diversity for Square D / Schneider Electric, a leading manufacturer of electrical distribution, industrial control and automation products systems and service, Shelia strategically implemented processes and policies that provided the company with a substantial return on investment.

Shelia is a graduate of Michael Louis University and holds a BA in Business Management. She has been widely recognized across the country for her accomplishments in supplier diversity. She has held national and local leadership positions for numerous groups.