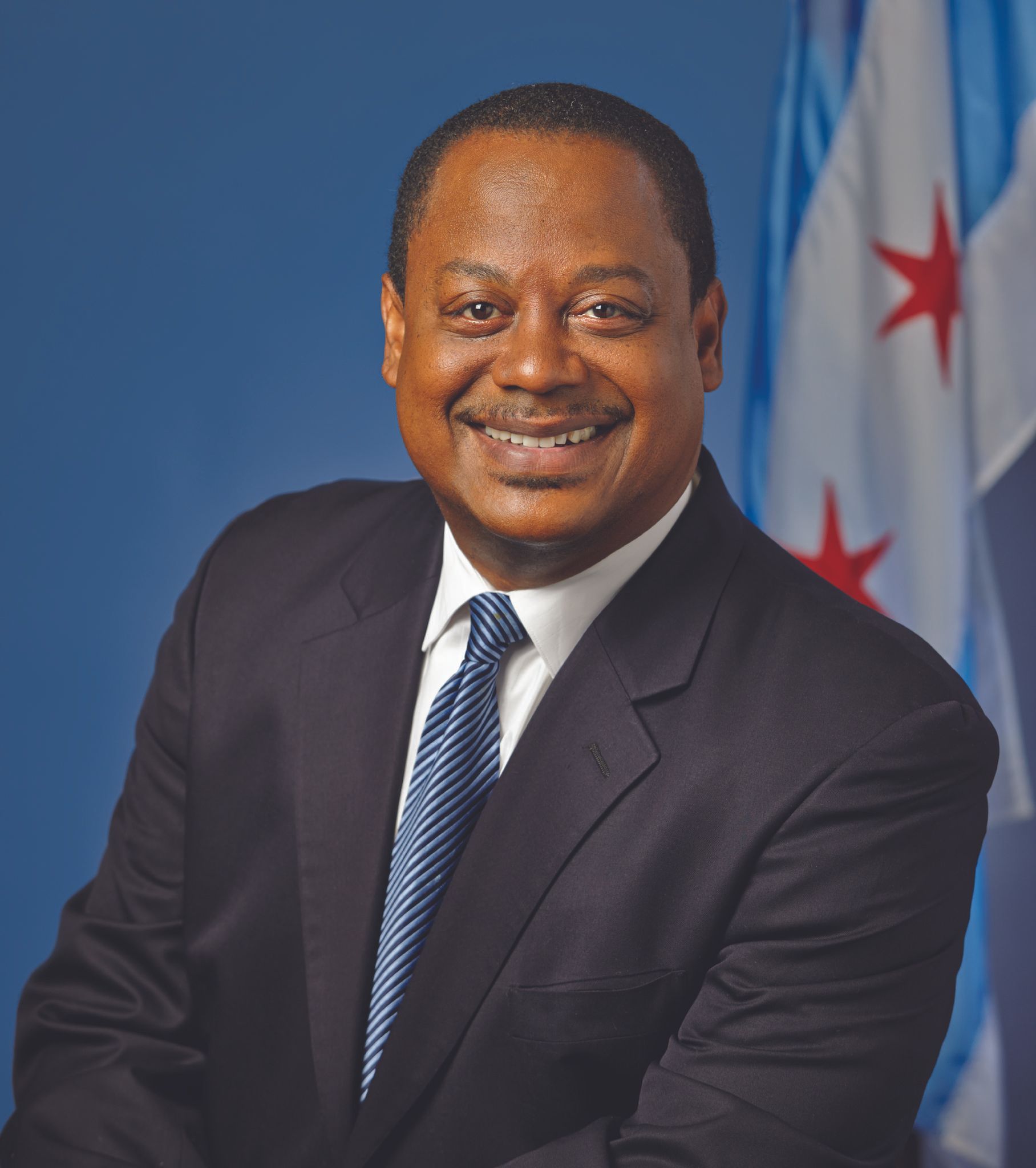 Roderick T. Sawyer
Alderman
,
Chicago's 6th Ward
Alderman Roderick T. Sawyer was first elected to represent the 6th Ward in April of 2011. He has worked to provide service to the community by addressing difficult challenges while never losing focus on the neighborhood.
Alderman Sawyer, who was re-elected in April, 2019 presides as Chairman of the City Council Health and Human Relations Committee. An active member of the City Council Committees on Budget and Government Operations, Committees and Rules, Contract oversight and Equity, Economic, Capital and Technology Development, Finance, License and Consumer Protection, Public Safety, and Zoning, Landmarks, and Building Standards. Alderman Sawyer prides himself on being independent and working for what is in the best interest of his community.
Alderman Sawyer was born and raised in Chicago's 6th Ward. Roderick has called the 6th Ward home his entire life. He is the youngest of three children born to Celeste C. Taylor and the late Mayor of Chicago and former 6th Ward Alderman, the Honorable Eugene Sawyer.
Growing up on the south side of Chicago, Alderman Sawyer's parents ensured he understood the importance of helping others, maintaining a strong work ethic, building solid neighborhoods, and functioning as one community towards a greater public good. Mirroring his father, Roderick started his work in public service at a young age. Ever since joining the 6th Ward Young Democrats as a child, Alderman Sawyer has worked to fulfill his passion for public service.
Alderman Sawyer has become a force in city council fighting for issues important to his community and African Americans generally. From introducing ordinances to raise the minimum wage, revamp police oversight, and passing the Privatization Transparency and Accountability act to protect Chicago residents from future parking meter deals, Sawyer has advanced smart practical solutions to difficult challenges facing the city. Sawyer focuses on consensus building and building coalitions with the other caucuses.
As alderman, he walked picket lines in support of those seeking a living wage, participated in numerous positive loitering events, offered free space to community organizations and employers, provided clothes for the homeless, and he consistently volunteers with the Chicago Food Depository, just to name a few.
At the core, Alderman Sawyer believes that all politics is local and remains committed to defending the community that he has lived in his entire life. His strong focus on local development helped user in Thrive zones and investments from the Neighborhood Investment Fund the help revitalize the local business districts. He has provided leadership with the Greater Chatham Initiative and brought the City's Fleet and Facilities Management facility and a new state of the art high school to Englewood.
In his spare time, Alderman Sawyer enjoys deejaying as an amateur music mixologist, playing basketball, softball and dominoes. Roderick is married to Cheryll and they have two children, Sydni Celeste and Roderick T. Jr.