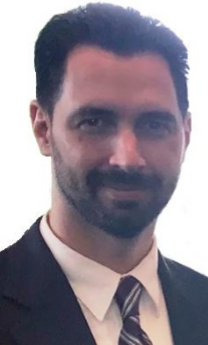 Michael J. Fazio
Regional International Trade Specialist, Office of International Trade
,
U.S. Small Business Administration
Mike Fazio is an Export Development Officer with the U.S. Small Business Administration (SBA). He manages the activities between SBA's Office of International Trade (OIT) in Washington, DC and its nationwide network of field offices to ensure OIT programs deliver effective results to small business exporters.

Mike works with the SBA-staffed U.S. Export Assistance Centers (USEAC) to help counsel and train American small business exporters, international trade lenders and related support organizations concerning SBA's trade finance products. He also collaborates with SBA's trade policy and development experts on sharing important information with stakeholders in the broader international trade community.

Prior to joining SBA, Mike's career included positions with the Federal Deposit Insurance Corporation (FDIC) and in commercial lending. He also served in the U.S. Marine Corps with international assignments and related travel to England, Scotland, France, Germany, Italy, Japan, South Korea, Russia and Mexico. Mike is a graduate of the University of Wisconsin-Milwaukee's Executive MBA program, which featured an international residency in Vietnam.