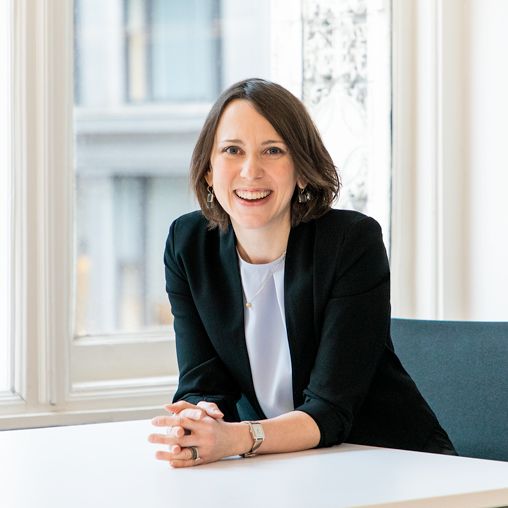 Meghan Webster
Driven by a lifelong passion for shaping the human experience, Meghan brings strategic leadership, innovation, and expertise to architecture and its core business in client services. She empowers teams, clients and project leaders to collaborate, fostering success at all scales across the platform of design.
Based in Gensler's Chicago office, Meghan is a Principal with expertise in education, sciences, and health. Having served in both regional and global roles over the past decade, her responsibilities for growing the practice have focused on leveraging research and thought leadership, building client engagement, and guiding business strategy for a 300+ team.
A licensed architect, she has experience in every phase of the design, management, and construction process, and her work encompasses projects at multiple scales, including planning and feasibility, new construction, and building renovations. Meghan's vision and focus on delivering results to clients cultivates long-term relationships, and her team's portfolio includes work with many repeat clients regionally and globally.
A frequent blogger and speaker, Meghan regularly contributes to industry publications and has presented at regional and national SCUP, IIDA, and ULI conferences and SXSWedu. Meghan is an active member of the Urban Land Institute, and currently serves on the University Development & Innovation National Product Council and the Women's Leadership Initiative Chicago Advisory Board. Meghan was recognized as one of BD+C's distinguished 40 Under 40 Class of 2018 and in Crain's Chicago Business Notable Women in Construction & Design in 2021.
She received her Bachelor of Arts in Architecture from University of California Berkeley and her Master of Architecture from MIT.