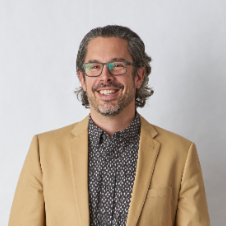 Jean Dufresne
Principal and Co-Founder
,
SPACE Architects + Planners
A proud Quebecois, Jean is a co-founder SPACE Architects + Planners with Jay Keller, in October of 2003.
The Firm has now grown to an incredibly talented team of 18, working on a variety of projects from single family homes, multi-unit developments and award-winning restaurants.
Jean has been involved with the AIA, at both the local and national level for over a decade. He was chair of the Small Practitioners Group of AIA Chicago. During his time with the group, he established a working group with the City of Chicago Building Commissioner.
On a National level, Jean was a founding member of the Small Firm Exchange - SFx. He was also a member and chair of the Small Project Practitioners Knowledge Community. He helped develop the AIA Kinetic App, started the SPP Pop-Up competition, and help kick start the SPP Review.
Jean has a long list of things to accomplish before he kicks the bucket. A book entitled, "How to Architect", opening a pie shop named after his two nieces, starting a clothing line, another book on the impact of the LGBTQ community on architecture, a dinner club project and travelling to the Lofoten Islands.