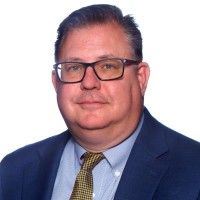 James Arends
Vice President | Sr. Director – Midwest Division
,
Gilbane Building Company
James Arends, AIA, LEED AP, is a construction and development expert with 32 years in the design and construction industry. Currently a Vice President and Senior Director as a 20-year veteran with Gilbane Building Company based in Chicago, Mr. Arends is responsible for Business Development over the Midwest Division. The Midwest Division spans 10 states and includes offices in Chicago, Milwaukee, Indianapolis, Detroit, Cleveland, Columbus, and Pittsburgh that totals over 600 professionals and approximately $1.75 Billion in annual volume.
Mr. Arends is an executive with extensive experience in business development, client satisfaction, preconstruction, and construction services with Public and Private, Healthcare, Higher Education, K-12, Corporate, Life Sciences, Residential, Tenant Improvement, Mixed Use Development, Criminal Justice, Mission Critical, Sports and Entertainment, Cultural, and Hospitality Markets.
A graduate of the University of Illinois at Urbana-Champaign with a degree in Architecture, Mr. Arends has held positions with several professional organizations including the Chicago American Institute of Architects, the American Society of Healthcare Engineering, Hire 360 and Chicago Project Upgrade.
Gilbane, Inc., a private holding company marking its 152nd year in business, is one of the oldest and largest family-owned construction, investment, and real estate development firms in the world. Gilbane Development Company is the project development, financing, and ownership arm of Gilbane, providing a full slate of real estate development and property management services. Gilbane Building Company is a full-service construction services firm providing preconstruction, general contracting, construction management, and design-build services on some of the nation's most complex projects.