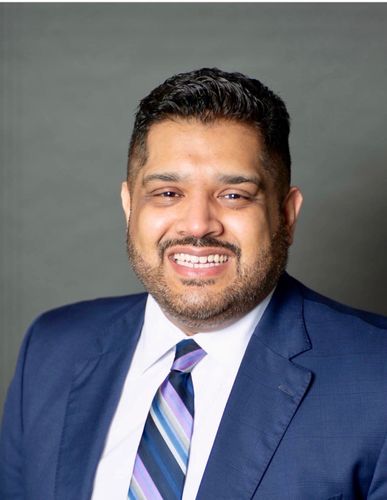 IIyas Lakada
Ilyas A. Lakada is the Department of Procurement Services' Managing Deputy Commissioner and General Counsel. He most recently served as an Attorney for the Chicago Department of Aviation where he played a lead role in drafting, reviewing, and negotiating complex commercial contracts. His primary areas of responsibility included providing legal counsel for the O'Hare21 expansion program, and the Midway Airport Modernization Program, and leading the department's efforts on revamping complex professional services contracts in the areas of terminal operations, customer service, concessions, and airport security. Ilyas was instrumental in structuring and negotiating over $1B in contracts inclusive of diversity initiatives as well as modernizing the long-term delivery of amenities and passenger services. He was also instrumental in assisting the concessions operations with the development, drafting, and negotiations of concessions license agreements anticipated to generate $20MM in revenue. Ilyas routinely participates in the Legal Affairs Committee of Airports Council International.
Prior to the CDA, Ilyas rose through the ranks of the Public Building Commission of Chicago starting as a law school extern and ultimately as Director of Legal Affairs. He is proud to have spearheaded the development and negotiations of several, complex design-build agreements in the amount of $220MM delivering the first-of-its-kind renovation of over 50 schools in record time. Ilyas has also provided legal counsel to numerous small business owners as a solo practitioner.
A proud Chicagoan, Ilyas graduated from the University of Illinois with a Bachelor of Arts as well as completed his Juris Doctor from Loyola University Chicago School of Law. In his spare time, he mentors newly licensed attorneys with the Chicago Bar Association and Urban Prep Charter Academy. He is active in the Illinois State Bar Association. is the recipient of the ISBA's Public Service Award, and has published articles for the Public Interest Law Reporter. Ilyas is fluent in four different languages.