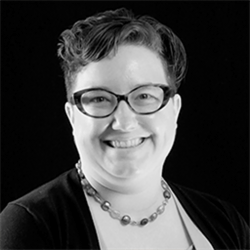 Emily Purcell
Green Building Specialist
,
Solomon Cordwell Buenz
Emily Purcell leads SCB's sustainability practice, supporting the firm's design experts with technical advice, ongoing education, and comprehensive knowledge of green building standards. In her role managing the firm's green building compliance and certification programs, Emily advises project teams pursuing LEED, Green Globes, WELL, Enterprise Green Communities, and other voluntary programs. In addition, she supports teams in their efforts to comply with local sustainable building codes, pursue financial incentives for green building measures, and optimize material selection.
Emily's previous experience includes seven years as a LEED certification reviewer with the U.S. Green Building Council, working with LEED projects around the world and ranging from small interior buildouts to neighborhood developments. Prior to joining USGBC's review team, Emily provided operational, quality control, and customer service support for the LEED certification process. As a result, she brings a holistic view of green building standards to her work at SCB.