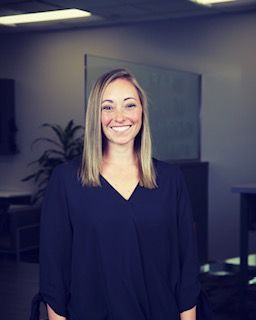 Ashley Rebou
Safety Technician
,
F. H. Paschen
With 15 years of experience in the Fire Service, Ashley has dedicated her professional life to safety. Currently working with F.H. Paschen as a site safety professional, she has not only made safety her career, but her life long passion.
Ashley obtained her degree in occupational health and safety and accordingly started her transition from the fire service to safety. With strong support, Ashley served on the fire department's safety board - overseeing and adhering to all applicable safety standards for the fire department, as well as, all city facilities. Knowing that education is of the utmost importance, Ashley continues to further her safety career by her endless commitment to higher learning courses, as well as, invaluable on the job experience. Ashley applies her 15 years of education and experience in the fire service to tackle current safety needs, issues, and trends.
Some of the notable areas of specialty from the fire service include: hazardous materials operations, technical rescue technician, specialized response instructor, CPR instructor, and building construction awareness. Also, since Ashley's transition from the fire service she has engaged in the following projects during her safety career: I55 rebuild, O'Hare construction and utilities upgrade, and Chicago Public Schools projects.