MWRD Diverse Business Summit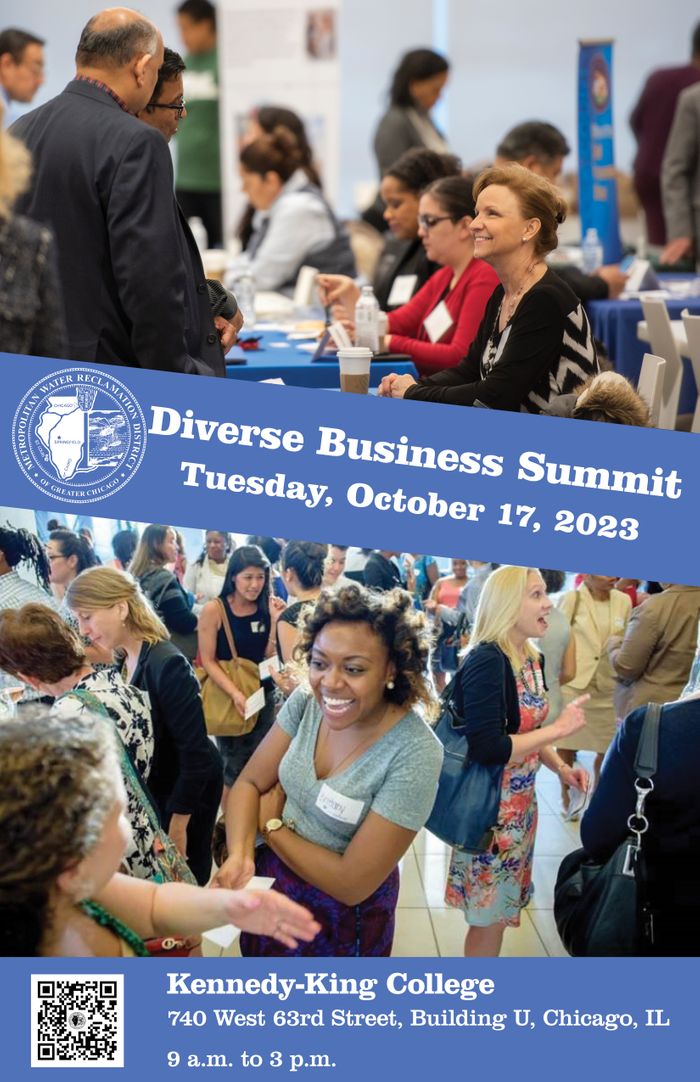 Join us for the MWRD Diverse Business Summit, a must-attend event for entrepreneurs and professionals seeking to connect and collaborate with diverse businesses in the Chicago area.
At the summit, you'll have the opportunity to network with a wide range of diverse businesses, including minority-owned, women-owned, and veteran-owned enterprises. Discover new partnerships, learn about upcoming opportunities, and gain insights from industry leaders through engaging panel discussions and informative workshops.
Whether you're an established business looking to expand your network or a budding entrepreneur seeking guidance, this event offers a unique platform to foster connections and promote diversity in the business community. Don't miss out on this incredible opportunity to grow your business and make meaningful connections. Scan the QR Code to register for this event.
---
Tuesday, October 17, 2023
9:00 AM - 3:00 PM
Kennedy-King College

​740 W. 63rd Street, Building U, Chicago, IL 60621