07 Jul 2023
BlueTape Launches Lines of Credit Program to Enhance Financing for Contractors, Remodelers, and Builders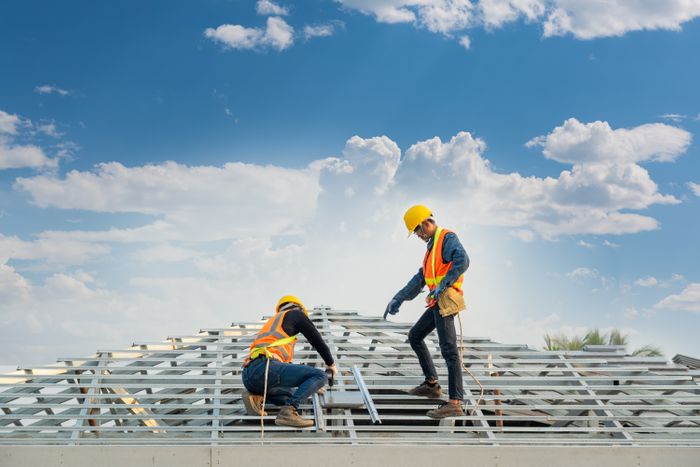 BlueTape, your trusted payment and financing provider, is thrilled to announce that it now offers business lines of credit to qualifying construction businesses in the US. BlueTape has consistently delivered an easy-to-use trade credit solution for construction professionals, facilitating access to trade credit at any building materials store. We are proud to have played an integral role in supporting the growth and success of countless construction businesses nationwide. Lines of credit will give us more flexibility to serve our customers better.
Key points about these changes to the BlueTape solution:
Offering lines of credit: We have listened to our customers' needs and are excited to introduce a new product that provides our customers with faster access to funds and empowers them to draw from the credit line for their construction material invoices precisely when needed.
Seamless transition for existing customers: We understand the importance of honoring our commitments. Existing loan agreements will remain unaffected, ensuring a smooth transition for our loyal customers. Just sign the new agreement with your next credit application in order to take advantage of the BlueTape lines of credit solution.
Faster access to funds: The new lines of credit solution takes advantage of our streamlined, paperless application process, allowing for quicker approval times and expedited access to funds. It allows our customers to focus more on their projects and less on financing logistics.
By implementing this new solution, we aim to maintain the exceptional service you have come to expect from BlueTape while providing greater flexibility and enhanced financing options. Our commitment to supporting the success of your construction projects remains unwavering. For more information about the enhanced BlueTape lines of credit program or to begin your credit request for your next building material purchase, please visit BlueTape.com or contact our sales team at 855-428-1185.
About BlueTape: BlueTape is a financing and payment company tailored for the construction industry. Its innovative and easy-to-use solutions have transformed payments in the construction industry. BlueTape offers contractors, builders and remodelers a quick and hassle-free way to finance their building materials on the go. It also enables building material dealers to automate their AR, streamline their payment system, and offer extended financing options to their trade customers. All loans on the BlueTape platform are originated by CBW Bank, member FDIC.
For more information visit: BlueTape.com or follow us on Instagram, Facebook, LinkedIn, and Twitter.
Contact:
pr@bluetape.com