14 Jun 2019
Will wooden skyscrapers lead the way for sustainable construction and design?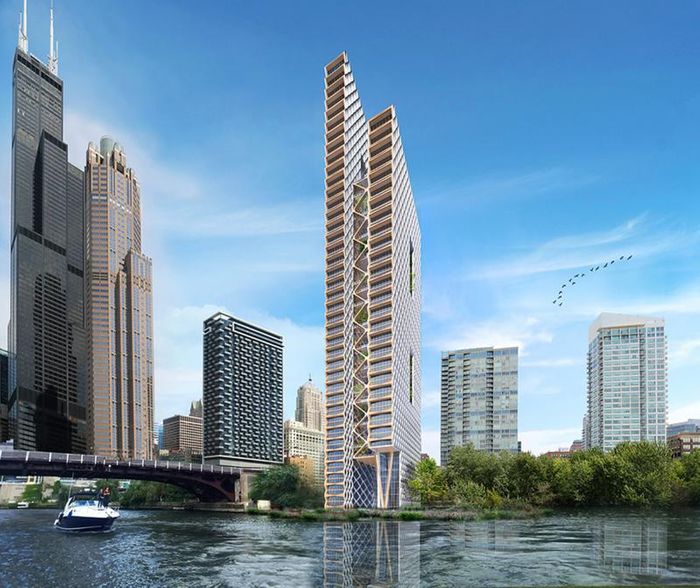 As part of a masterplan along the Chicago River, the River Beech Tower is a residential high-rise which, if built, would be taller than any existing timber building. The collaborative team behind River Beech consists of architects Perkins+Will, engineers Thornton Tomasetti and the University of Cambridge. Currently a conceptual academic and professional undertaking, the team state that it could potentially be realized by the time of the masterplan's final phases.
The team believes that they will be able to "reach far greater heights than any existing timber building" using only "real, commercially available timber materials." Existing timber skyscraper proposals come in at around 30-40 stories, such as C.F. Møller and DinellJohnasson's 34-story residential building in Stockholm, set to be completed in 2023. SOM have also developed a system that shows the possibility of a 42-story building as part of their Timber Tower Research Project. Completed or soon-to-be complete timber buildings stand a little shorter, with Acton Ostry Architects' 18-story student residence currently under construction in Vancouver and the 10-story Forte apartment building in Melbourne...
Read more at Arch Daily
Author: Sharon Lam
Arch Daily