13 Jun 2019
Where did Chicago's giant industrial deals go?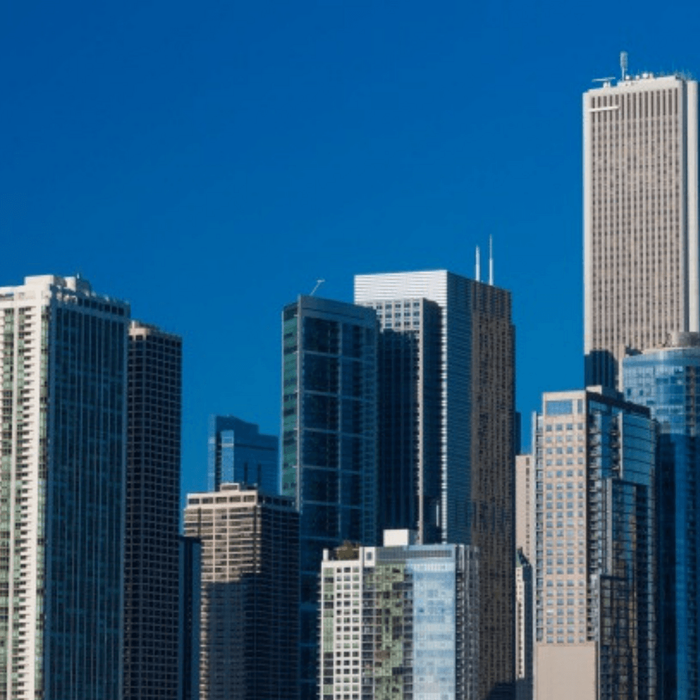 During this cycle, developers have been eager to deliver big box industrial buildings to feed the voracious appetite of large users. However, the banquet may be oversupplied, as the number of large, speculative warehouses has dropped off.
There have been 25 speculative buildings greater than 500,000 square feet built in the Chicago market during the current cycle, with another nine now under construction, according to research from Colliers International. Starting with 2013, these 34 development projects total 23.8 million square feet of new speculative space. However, less than half—47.7 percent—of this space has ultimately been leased.
As for the market's biggest new buildings, seven speculative buildings greater than 800,000 square feet have broken ground or been completed since 2017. Only one of those seven new buildings greater than 800,000 square feet are now occupied, a 992,640-square-foot building purchased by NFI in a user sale during 2018. The rest of the buildings remain vacant.
The I-80/Joliet Corridor submarket, which is home to six of these large spec properties, has had trouble leasing out its new, Class A warehouse space. There are now approximately 88 big box buildings in the I-80 Corridor, totaling 58.8 million square feet—more than any other submarket in the Chicago region. In fact, four of the five largest big box spaces available for lease last quarter were in the I-80 Corridor. Three of those—Rock Creek Logistics Center in Joliet, Core5 Logistics Center in Joliet and Crossroads 55 in Channahon—are over 1 million square feet in size.
Already the largest industrial market by inventory square footage, the I-80 Corridor has another 3.2 million square feet now under construction. The I-55 Corridor is keeping pace, however; its 2.9 million square feet of construction will keep it in second place when added to the 58.1 million square feet already in place.
The latest trend has seen new mega deals bigger than 500,000 square feet either drop off or go build-to-suit. There were 28 new deals of 500,000 square feet or larger have inked since 2016 in Chicago's industrial market—an impressive number, but half of those occurred in 2016.
There were five new deals larger than 500,000 square feet signed in new speculative buildings during 2016, while 2017 and 2018 each only had one such deal. So far in 2019, there have been none.
Seven build-to-suit deals 500,000 square feet or larger were completed in 2018 alone, and one has been signed in 2019. This suggests that these giant requirements haven't disappeared; these users are finding value in going with a build-to-suit facility versus leasing a recently completed speculative building. Of the 14 new deals 500,000 square feet or larger signed since 2017, 10 are build-to-suit projects.
Source: Re- Journals
---
Chicago Build is the leading construction show for Chicago and the Midwest. Gain access to 8 specialized summits, 200+ exhibitors, 200+ speakers and connect with 10,000+ registered visitors.