05 Apr 2022
West Loop Experiencing Apartment Construction Boom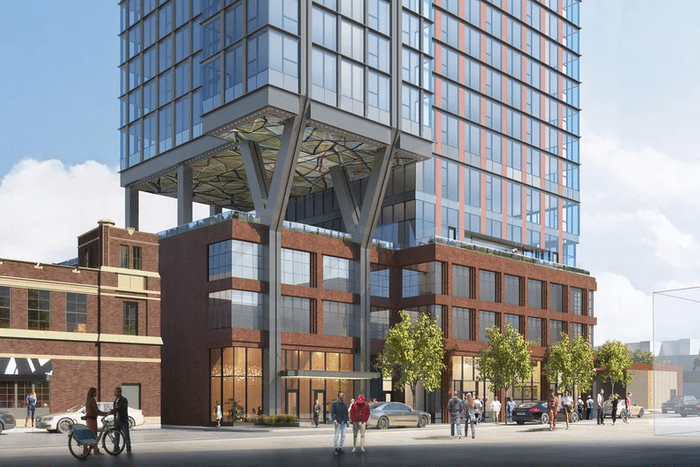 An apartment construction boom is underway in Chicago's West Loop.
At present, 9,065 new apartments are planned for the district, more than all other downtown neighbourhoods combined, appraisal and consulting firm Integra Realty Resources says.
"It's a pretty staggering amount," Matt Letourneau, president of Neighbors of West Loop, a residents group, told Crain's Chicago Business, which first reported on this story. "We often ask questions about whether there are enough tenants" to fill all those apartments, he said.
Among new developments, Chicago-based Sterling Bay is breaking ground on a 30-story building at 160 N. Morgan St., one of at least 19 multifamily developments planned or under construction in the former meatpacking district, the business publication reported.
"With its strong pipeline of incoming corporate headquarters, innovative retailers and promising tech ventures, the area now needs more multifamily options that can accommodate a young, modern workforce," Sterling Bay CEO Andy Gloor says in a statement.
Sterling Bay also plans to build three more buildings totaling 1,371 apartments, including one at 1245 W. Fulton St. and two at 1300 W. Carroll St.
Read the full story on Chicago Construction News.
Chicago Build is the leading construction show for Chicago and the Midwest region. Gain access to 9 specialized summits, 250+ exhibitors, 300+ speakers and connect with 15,000+ registered visitors.