26 Jun 2019
Here's How Sweeten Founder Jean Brownhill plans to diminish construction's gender gap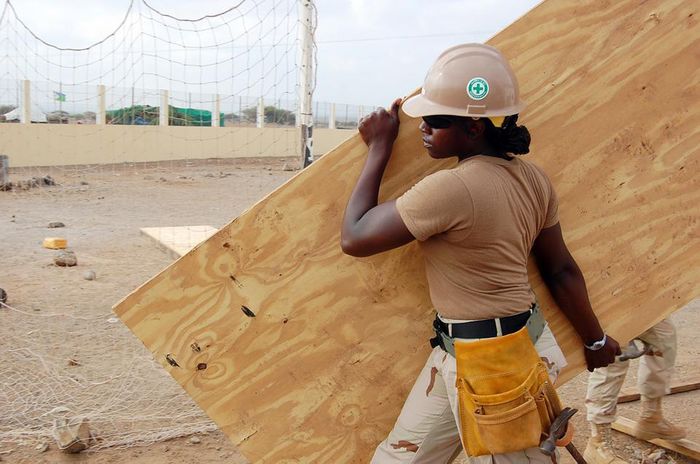 Fresh off a flight from Aspen, Colorado, Jean Brownhill is brimming with enthusiasm for a new business initiative when we chat over the phone. While the adventurous excursions often associated with the city can be known to help stream creativity, Brownhill's latest idea-inspiring trip was different. The Cooper Union–trained architect and founder of contractor-finding service Sweeten had just finished her second seminar at The Aspen Institute's prestigious Henry Crown Fellowship, a two-year program that challenges business executives to consider, in Brownhill's words, "how they might start to give back in a more meaningful way than writing a check."
What does that looks like for Sweeten, and, perhaps, for the construction industry as a whole? Brownhill has a few ideas.

Sweeten currently has $1 billion of construction business in the pipeline, dispersed among more than 1,500 general contractors. Later this summer, the company plans to add Chicago and Miami to the list of metro areas it serves, which currently includes New York City (plus New Jersey, Westchester, Long Island, and Fairfield, Connecticut), Philadelphia, and, as of this month, Los Angeles. It's a small step within a greater mission: "The plan is to be in the 35 top renovation-spending U.S. cities by the end of 2020," Brownhill says.
Yet amid Sweeten's accelerating growth, Brownhill can't help but fixate on a stagnant section of the industry in which she operates: female contractors. Less than 3 percent of the professional and management roles within the construction industry are filled by women, according to the U.S. Bureau of Labor Statistics. Beyond that, the wage gap between genders is narrower in the construction industry, with women earning on average nearly 96 percent of what men earn compared to the national average of approximately 81 percent. Now, Sweeten is unveiling an initiative to promote and support women in the sector.
Brownhill developed Sweeten (the name is derived from the colloquialism "home sweet home") as a result of her own remodeling frustrations with "the wrong" general contractor. She molded the concept as a Loeb Fellow at Harvard University's Graduate School of Design. And in 2011, Sweeten's digital service began matching renovators with vetted general contractors and monitoring all projects from consultation to completion.

Continue reading at www.architecturaldigest.com