Feb 23, 2022
Updates On City Casino Bids As Selection Looms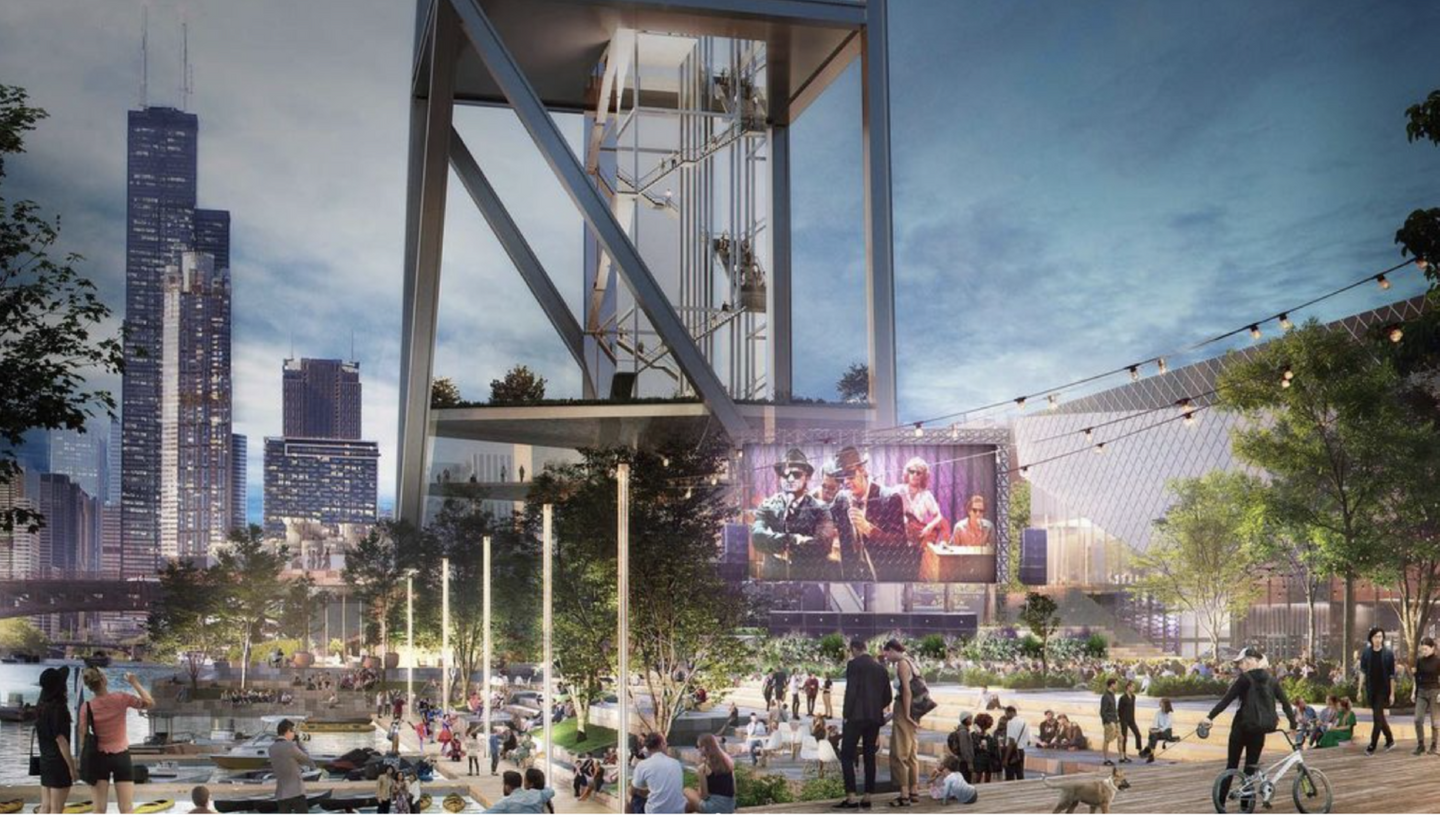 As the city progresses towards selecting a winner of the highly-scrutinized casino deal, more renderings and information have been revealed on the complexities of utilizing some of the city's existing structures. The five bids submitted to the city last year span from near Goose Island to McCormick Place, come from three companies with hopes to create a gambling, dining, entertainment, and lodging destination that is unique to Chicago's urban fabric. More in-depth initial information on all of the bids can be found in YIMBY's previous updates from October and November of 2021.
Rivers The 78 Bid
The bid which seems to be the crowd favorite among many due to its bold vision and super-tall status observation tower is that of The 78 from Related Midwest and Rivers Casino. The JGMA-designed structure will bring a massive casino, a 300-room Equinox branded hotel tower, and a 7,500-square-foot multi-level sportsbook. A few new renderings have been revealed showing more of the structural lattice work within the interiors of the complex, it is worth noting this bid has shown the most from the inside of the space.
A new site-plan map was also posted on the 78's website showing the updated layout of the complex with the casino and new entertainment district emphasized. While the rest of the development shows a small re-arrangement with a central park replacing the once proposed crescent park. More food partnerships have also been listed including with Lettuce Entertain You, Boka Restaurant Group, Ken Kee, and Gibsons who recently announced a new Fulton Market location. Additional information can be found on the bids website.
Read the full story on Chicago Yimby
Chicago Build is the leading construction show for Chicago and the Midwest region. Gain access to 9 specialized summits, 250+ exhibitors, 300+ speakers and connect with 15,000+ registered visitors.