11 Apr 2019
Ultramoderne's Chicago Horizon pavilion brings CLT architecture to the masses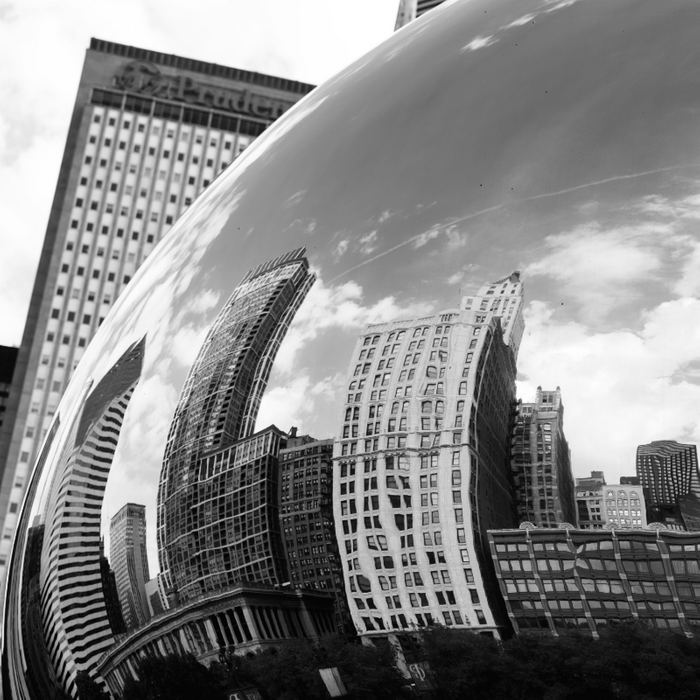 Designed by Rode Island-based architecture firm Ultramoderne (led by Aaron Forrest and Yasmin Vobis) for the 2015 Chicago Architecture Biennial, the Chicago Horizon timber pavilion is now a popular attraction on the city's lakefront.
Ultramoderne's Chicago Horizon proposal won the competition organized by CAB to design a low-cost multi-functional pavilion in Chicago's Museum Campus, not far from the Shedd Aquarium.
In designing the pavilion, the architects combined references masters of modern architecture and design – such as Mies van der Rohe and the Eames – with an innovative use of CLT (Cross Laminated Timber).
"Inspired by two Chicago prototypes – Mies van der Rohe's experiments in flatness and the Eames' explorations of scale in Powers of Ten—we designed a 56' square open roof with the largest clear spans possible: a fusion of Miesian rationalism with an American improvisational jauntiness. (…) The roof is made from Cross-Laminated Timber, a new structural wood material that sequesters carbon in its fibers. The roof alone more than offsets the emissions generated by all the other materials used in the project combined." (from the project description by Ultramoderne)
With a floor area of 3,136 square feet (289 square meters), the pavilion consists of an 8.25-inch-thick gravel-covered roof – made up of 14 layers of solid wood – supported by 13 slender glulam columns, each connected to the roof and to a slab foundation by circular steel plates at both ends.
Each column is rotated accordingly to a radial pattern both to create a visually dynamic space and to respond to lateral loads. The construction cost of the pavilion has not been officially disclosed, but it is estimated to be about $300,000.
Chicago Horizon was designed to contain a small library (now converted into a food & beverage kiosk) and an observation platform, and as a sheltered space for live performances and special events.
Climbing a staircase, the visitors "emerge" above the roof level through a portal in the roof; this way, the roof becomes a plane which "frames" their vision of the city in all directions as an artificial horizon (hence the pavilion's name).
Ultramoderne's pavilion has been regarded as a virtuosic demonstration of the possibilities of CLT technology. Yet, in my personal opinion, it is above all a very interesting example of "conceptual" architecture. More than the technically masterly timber roof, what surprises me is how the architects (and the structural engineers) were able to make the roof look like it were a support-less plane floating in the air. A visual effect made possible by the slenderness of the wood columns together with their carefully-designed changing orientation; in that sense, the Chicago Horizon pavilion is an eminently "Miesian" piece of architecture.
Source: Inexhibit
---
Chicago Build is the leading construction show for Chicago and the Midwest. Gain access to 8 specialized summits, 200+ exhibitors, 200+ speakers and connect with 10,000+ registered visitors.