14 Apr 2023
UChicago Medicine updates plan to build $815 million cancer hospital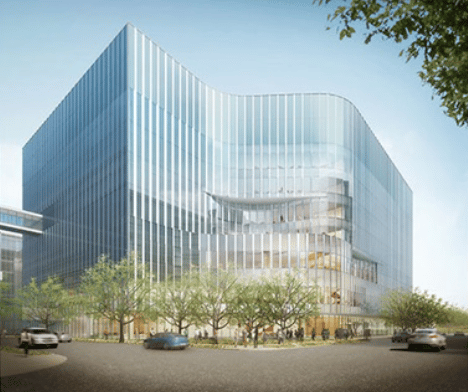 Chicago Construction News staff writer
The University of Chicago Medicine has updated its original proposal to build the city's first freestanding cancer hospital with an enhanced design incorporating feedback from patients and residents of the South Side. The new cost and size of the project is $815 million for a 575,000-sq. ft. facility, with the ability for future expansion.
Following the Illinois Health Facilities and Services Review Board's approval of a master design permit in March 2022, UChicago Medicine was able to fund design and site planning and collect input for the project.
Changes include patient-focused enhancements including a redesign of the ground-floor space to be a community hub for cancer prevention, screening and diagnoses, as well as private infusion bays, a dedicated breast center and shell space for future growth and technologies that have yet to be developed.
The new proposal is outlined in UChicago Medicine's Certificate of Need application, which was filed with the state Review Board this month and seeks approval for the full construction of the cancer hospital. The new cancer hospital would consolidate care that is currently spread across at least five buildings on UChicago Medicine's Hyde Park campus, which is the hub of the academic health system. The plan also includes:
80 inpatient beds, including 64 medical-surgical beds and a 16-bed intensive care unit
90 consultation and outpatient exam rooms
A dedicated rapid assessment/urgent care clinic to protect immunocompromised oncology patients from extended emergency-room visits
Infusion therapy with private rooms grouped by cancer type
Cancer imaging suite with two MRIs, two CT scanners, two ultrasounds, two procedure rooms with mobile C-arm and fluoroscopy and an X-ray
A multidisciplinary breast center
Dedicated clinical trial spaces, for streamlined access to the latest research
A center dedicated to prevention, detection, treatment and survival, offering complementary therapies and stress reduction, community education and well-being support
Read More at Chicago Construction News