01 Dec 2021
Townhomes try a new tack to attain affordability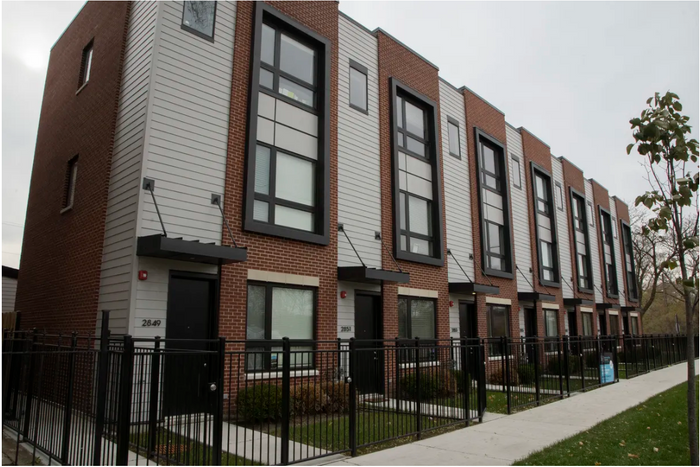 The project uses modular construction, previously applied here in single-family homes, to cut costs and bring home ownership within reach for working couples and families. Advocates for affordable housing like to say they need plenty of policy tools to provide more units across Chicago.
In East Garfield Park, one such tool is getting its first tryout, and early results suggest it could come in handy in other neighborhoods, especially if the goal is suitable homes for families.
At Congress Parkway and Francisco Avenue, a low-density residential development is underway. As it breaks ground for a second phase, it's also breaking ground in innovation.
In an apparent first for Chicago, it uses modular construction in a townhouse setting to hold down costs and deliver units at a fraction of what others in the area cost. In the spectrum of "affordability," this is classed as workforce housing, priced generally for working couples early in their careers. Think of those in health care, teaching or first responders.
Read more on Chicago Sun Times.
Chicago Build is the leading construction show for Chicago and the Midwest region. Gain access to 9 specialized summits, 250+ exhibitors, 300+ speakers and connect with 15,000+ registered visitors.