02 May 2023
Three new libraries headed to the South and West sides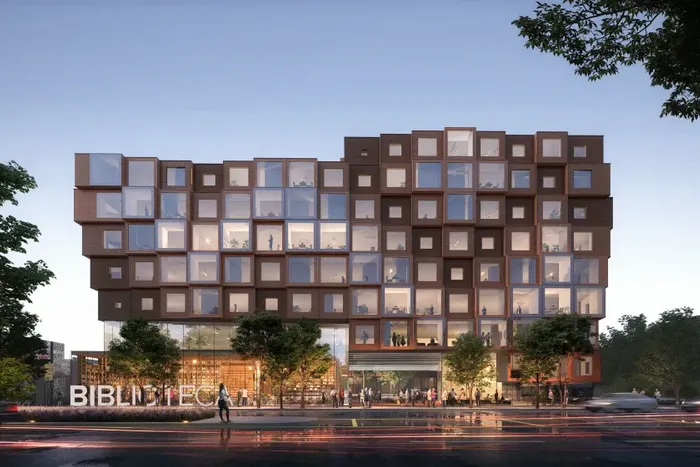 Three new libraries are coming to Humboldt Park, Back of the Yards and Woodlawn.
The libraries in Back of the Yards and Humboldt Park will include residential and commercial spaces as a part of the city's Invest South/West initiative. The Chicago Public Library will use $18 million in capital bonds to fund a new library branch in Woodlawn, city officials said Friday.
"These new facilities will provide crucial resources and support to our residents, helping to strengthen our communities and promote education and lifelong learning," Mayor Lori Lightfoot said in announcing the plans.
The new library in Back of the Yards is replacing the library that's been at the Back of the Yards College Prep high school campus since the school opened in 2013.
The development will also include affordable housing units, a health care center, a performing arts center, spaces for the nonprofits Chicago Commons and Precious Blood Ministry of Reconciliation, and headquarters for the Back of the Yards Neighborhood Council.
"We're over the moon happy with this because this is going to be the perfect addition to our mixed-use development," said Craig Chico, CEO of the Back of the Yards Neighborhood Council. "This is long overdue for the community."
The branch will be more centrally located in the neighborhood at 4630 S. Ashland Ave., which will be key to making it easier for residents to access the library, Chico said. Also, the high school has long wanted to have its own library for students.
Find out more at Chicago Sun times