02 Aug 2022
Thompson Center Reno to Create 4,500 Construction Jobs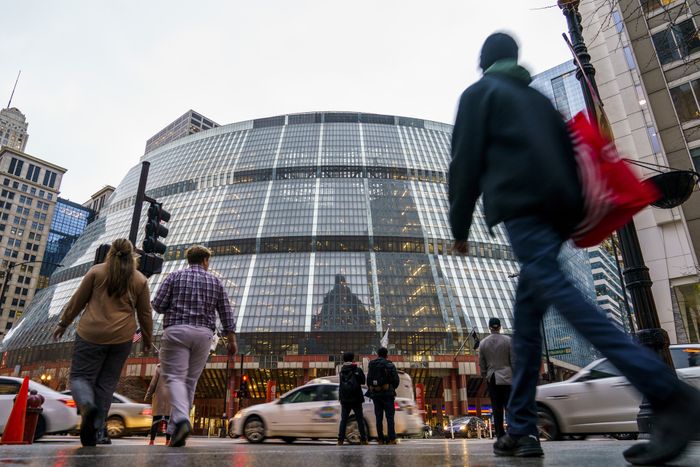 Google will be the primary occupant at Chicago's James R. Thompson Center, after the State of Illinois sold the building for $105 million.
The Thompson Center is currently a public building housing numerous state offices and is connected to the city's busiest public transit station.
"The work Google will do at the Thompson Center will support our business, our product development, and create a great environment for our employees," said Karen Sauder, site lead for Google's Chicago office.
Google also has a campus in in the Fulton Market neighborhood, and the plan for the Thompson Center will "support engineering work in Chicago and… advance the growth of Google's partners and customers across the Midwest and nationally."
In a statement, the company stated it has plans for a broader revitalization of the Loop and to privatize and renovate the Thompson Center. JRTC Holdings, jointly owned by The Prime Group and the real estate investment firm Capri Investment Group, will remain the nominal owner of the property, but the state will vacate the building and purchase an office building several blocks south for $75 million.
Gov. Pritzker says the new Thompson Center Google campus would bring jobs to the city and save Illinois taxpayers almost $1 billion over three decades via its inclusion on the state property tax rolls.
JRTC Holdings, LLC will perform the renovations to 115 S. LaSalle to accommodate the State's operations after BMO Harris Bank vacates the building. Improvements are expected to take 18 months with partial occupancy expected within eight months from the closing.
Google's has grown from a two-person outpost in River North to a two-building campus in Fulton Market with more than 1,800 employees, mirroring the tech sector's economic expansion across the city.
"When we bid to acquire the Thompson Center, we were committed to transform the building to be a world class office building with the best available building components, systems and technology," said Michael W. Reschke, Manager of JRTC Holdings, LLC and purchaser of the Thompson Center.
"With one of the top locations in downtown Chicago, we knew after the planned renovation that the iconic building would attract world class tenants. These transactions are transformative for the State and the City and will create key anchors for the future success of Chicago's downtown district and LaSalle Street for many more generations."
Read more on Chicago Construction News
Chicago Build is the leading construction show for Chicago and the Midwest region. Gain access to 9 specialized summits, 250+ exhibitors, 300+ speakers and connect with 20,000+ registered visitors.