05 Feb 2020
The Overlooked Architecture of Chicago's South Side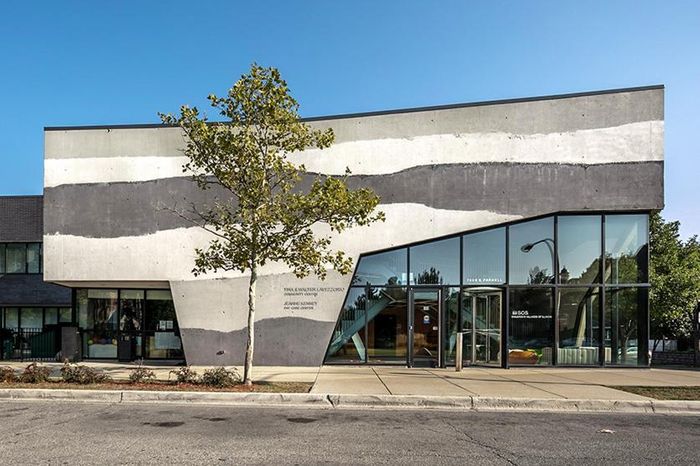 In the latest Aaron Renn blog post, Renn and Chicago-based Photographer, Lee Bey, explore the overlooked architecture of Chicago's South Side
Chicago is known as one of America's great cities for architecture. But other than the Illinois Institute of Technology campus, designed by Mies van der Rohe, very little of the architecture of the South Side is included in the public's mind when thinking about it. Lee Bey, a former architecture critic of the Chicago Sun-Times and South Side residents, aims to change this with his book
Southern Exposure: The Overlooked Architecture of Chicago's South Side
.
This book originated in a collection of Bey's photographs in an exhibit of the same name at the 2017 Chicago Architecture Bienniel. Now in a handsome volume from Northwestern University Press, Southern Exposure makes a very strong case for the South Side's architectural chops.
As Bey has pointed out multiple times, the South Side of Chicago is geographically gigantic – bigger than the entire city of Philadelphia and heavily populated as well. But it garners little attention for much anything other than crime. As he writes:
"The North Side's architecture is most certainly appreciated, especially the homes and buildings in the mega-moneyed Gold Coast, Lincoln Park, and Lakeview neighborhoods, and the miles of classy residential towers along Lakeshore Drive. The Southside, however, has been largely omitted from Chicago's architectural discussion….For decades most of the buildings in that vast area have been flat-out ignored by the architectural press, architecture tours, and lectures – and many Chicagoans themselves…But let's make it plain why this most egregious slight is happening: the South Side is a dangerous flyover country to most outsiders, seen as a place where people are mostly black, poor, and murderous, living in squalor, disinvestment, abandonment, and violence."
---
Chicago Build is the leading construction, design and real estate show for Chicago and the Midwest. Chicago Build is free to attend and features 15,000+ registered attendees, 230+ speakers, 300+ exhibitors, and extensive business networking.

REGISTER FREE TICKETS