21 Jun 2019
The illuminating projects of the 2019 Lumen Award winners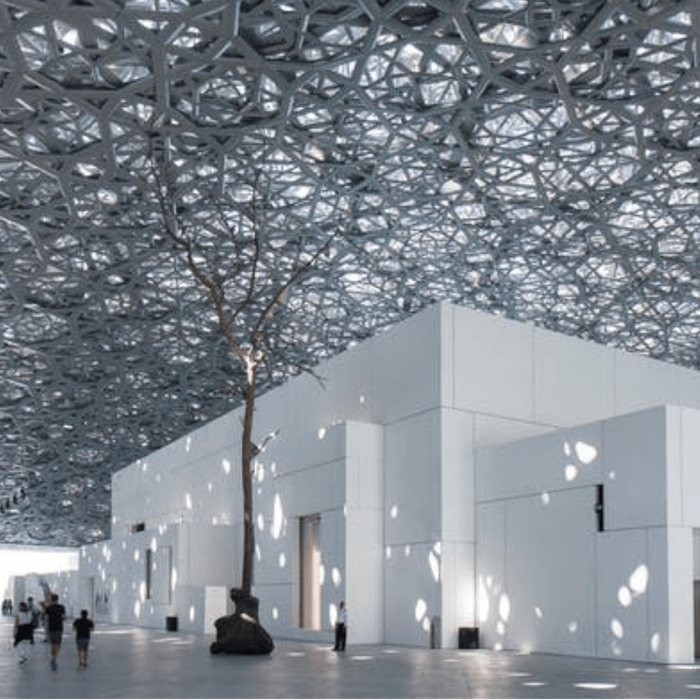 Architectural lighting designers take the spotlight in the Illuminating Engineering Society NYC's yearly Lumen Awards, which were established in 1968 and have grown into a prestigious international event over the decades. During a gala last week, the IESNYC announced the 2019 winners in recognition for their professionalism, excellence, and originality in architectural lighting design. The 2019 theme, "Past and Future", celebrates the legacy of professionals who shaped NYC's lighting design industry.
"This year marks the 113th birthday of the IES, which was founded right here in New York [...] Over the years, Lumen Award-winning projects have mirrored the changing times, tastes, new technologies, and energy concerns, and this year, we celebrate the future of lighting design," IESNYC President Caleb McKenzie said during the gala.
Awards were presented in the following categories: Award of Excellence, Award of Merit, and Citation. Take a gander at the winning projects.

Award of Excellence: Louvre Abu Dhabi | Abu Dhabi, United Arab Emirates
LIGHTING DESIGN:
BuroHappold Engineering - Chris Coulter, Gabe Guilliams, and David Smith
Transsolar KlimaEngineering - Raphael Lafargue, Matthias Rammig, and Matthias Schuler
ARCHITECT: Ateliers Jean Nouvel
Project excerpt: "This museum space by French architect Jean Nouvel is sheltered by a market umbrella that creates its own 'rain of light.' Inspired by Arabic architecture, eight layers of abstracted geometric patterning clad the dome, allowing limited sunlight to pass through. Depending on time of day and year, daylight pierces the interiors, dappling light on the people and surfaces within; changing as patrons traverse from daylit gallery to daylit gallery. When it becomes humid or particularly dusty outside, the rays of light become visible – an ethereal experience."

Award of Excellence: Museum at the Gateway Arch | St. Louis, MO
LIGHTING DESIGN: Tillotson Design Associates - Suzan Tillotson, Ellen Sears, and Katherine Lindsay
ARCHITECTS: Cooper Robertson - Scott Newman Andrew Barwick Erin Flynn
James Carpenter Design Associates Inc. - James Carpenter Joseph Welker Kate Wyberg McClellan
Trivers Associates - Joel Fuoss David Lott Shawn Dodson
Project excerpt: "The design team anticipated a difficult transition from the vast, unobscured daylit park of the Gateway Arch to the subterranean levels of this new museum extension. Extremely well lit interior surfaces mitigate the contrast with daylight and entice visitors to travel below grade. At night, the new entry sequence acts as a centralized beacon, with tracings of light at the curved façade drawing patrons toward the glowing museum interior. The curved tri-wire wall rings the exterior plaza and continues into the interior canopy entrance. It is softly uplit by LED grazers within a recessed trough, subtly guiding visitors as they enter and depart the museum at night."

Award of Excellence: Claus Porto New York | New York, NY
LIGHTING DESIGN: LOOP Lighting - Alina Ainza, Ruben Gonzalez, and Ryoko Nakamura
ARCHITECT: Tacklebox Architecture, PLLC - Jeremy Barbour
Project excerpt: "As the first international boutique for a 131 year-old Portuguese soap and fragrance house, this store design celebrates the company's rich past and vibrant future. An intricate, 42 ft-long, freestanding archway milled from Portuguese cork pays homage to Portuguese architecture and fine craftsmanship. Illuminating the archway required a bold yet balanced lighting solution to highlight both the brand's iconic packaging and the 1500 faceted cork tiles. A glowing spine of light runs down the center of the archway: a modular pendant with a triangular profile that references the diamond pattern in the cork. Suspension points are perfectly concealed."

Award of Merit: Park Tower Health Club | New York, NY
LIGHTING DESIGN: One Lux Studio - Stephen Margulies, Elena Areshina, and Huanhai Cheng
ARCHITECT: Ted Moudis Associates
Project excerpt: "This imaginative fitness center is located in the second basement level of a Madison Avenue office building. The goal was to create a space that ranks with other private fitness clubs in New York. The iconic reception area includes rich materials and beautiful furnishings. The lighting of the stone feature wall was accomplished with a horizontal and vertical flat light panel that turns the corner seamlessly. In the locker rooms, soft indirect lighting filters through the wood ceiling. To preserve this valuable plenum for lighting required careful coordination with the team. We proposed several methods of direct and indirect lighting [in the fitness area]. Soffits, coves, and pendants finally led to what was later called "Light Trees": seamless, flat light panels with wide luminous surfaces that morph throughout the space."

Award of Merit: Nicollet Mall | Minneapolis, MN
LIGHTING DESIGN: Tillotson Design Associates - Suzan Tillotson, Erin Dreyfous, and Megan Trimarchi
ARCHITECTS: James Corner Field Operations - James Corner, Lisa Tiziona Switkin, Megan Born, Eric Becker
Snow Kreilich Architects - Julie Snow, Mary Springer
Project excerpt: "Nicollet Mall has been Minneapolis' civic "Main Street" for more than 100 years, so the reconstruction of the locally adored, but dated downtown thoroughfare required careful consideration. Aiming to reduce visual clutter, eliminate glare, and increase efficiency, the streetscape lighting became a unifying element for the entire downtown district. Slender, high-mast poles with low-glare LED accent lights provide the majority of the ambient light for the street and adjacent public spaces. Each pole was individually detailed and coordinated to include many additional streetscape components, such as signage, traffic signals, and decorative banners. Glowing beacons atop of the poles are programmed to respond to special events or holidays, further enhancing placemaking and a fresh identity."

Award of Merit: National Holocaust Monument in Canada | Ottawa, ON, Canada
LIGHTING DESIGN: Focus Lighting Brett Andersen, Juan Pablo Lira, Asier Mateo, and Justin Keenan Miller
ARCHITECT: Studio Libeskind
Project excerpt: "The National Holocaust Monument comprises six triangular, castconcrete volumes configured into a Star of David. The lighting concept enhances the architecture's proportions and raw materials to create an emotional visual journey encouraging contemplation and reflection. To meet budget requirements, the lighting prioritizes the monument's feature walls, which are embedded with monochromatic images of Holocaust sites, leaving the remaining walls darker in contrast."

Award of Merit: Millerton Pool House | Millerton, NY
LIGHTING DESIGN: Melanie Freundlich Lighting Design, LLC - Melanie Freundlich and Pei-Yun Chang
ARCHITECT: Workshop for Architecture - John Lee
Project excerpt: "This Pool House is a reconstruction, renovation, and expansion of an existing pool structure located within a private residential estate. The lighting design strikes a balance between reflection (glass) and luminosity (acrylic and stone); with underwater lighting adding quiet drama. Both above and below ground in the spa, the lighting enhances the materiality of each surface and provides an overall relaxed ambiance. Dropped pendants within the fin structure, along with several other integrated lighting solutions, meet code-required light levels on the deck and at the water's surface without obstructing views to the expansive landscape and sky."

Award of Merit: The Four Seasons Restaurant | New York, NY
LIGHTING DESIGN: Tillotson Design Associates Suzan Tillotson, Erin Dreyfous, and Megan Trimarchi
DESIGN ARCHITECT: Isay Weinfeld - Isay Weinfeld, Pedro Ricciardi, Marcela Aleotti, Adriana Aun
ARCHITECT OF RECORD: Montroy Anderson DeMarco - Steven Andersen, Daniel Terebelo, Christopher White
Project excerpt: "The primary objective of the lighting for the iconic Four Seasons Restaurant relocation is to create a high-end dining experience for patrons where everyone "looks and feels beautiful." The bar and tunnel are dramatic, with darker finishes and small-scale accent lights emphasizing the moody ambiance. The intimate bar space features a central sunken bar highlighted with table lamps and anchored by a graze of light from under the bar top. The windows are lined with curtains of gold-flecked glass beads; grazing creates an animated sparkle within the dark interior."

Award of Merit Domino Park Brooklyn, NY
LIGHTING DESIGN: Lighting Workshop - Steven Espinoza
ARCHITECT: James Corner Field Operations - Lisa Tziona Switkin, Karen Tamir, Sanjukta Sen
Project excerpt: "Domino Park has redefined how Brooklynites (and visitors) connect with their waterfront. It is a unique, 6 acre public park, part of a multi-use development on the edge of the former Domino Sugar Refinery. Remnants from the refinery have been salvaged and repurposed to preserve and honor the site's history. The lighting design celebrates the age and decay of the industrial artifacts with shades of white light."

Award of Merit: Janet Echelman's Pulse at Dilworth Park | Philadelphia, PA
LIGHTING DESIGN: Arup - Brian Stacy, Joe Chapman, Christoph Gisel, and Star Davis
ARCHITECTS: KieranTimberlake, Urban Engineers, OLIN
Project excerpt: "The plaza at Philadelphia's beloved City Hall, a civic icon, interfaces to a major transportation hub below. But walking through the heart of Center City at dusk used to bring an edge of uneasiness to pedestrians. Today, the plaza-become-park includes a reimagining of urban lighting. In September of 2018, after the completion of upgrades, phase one of Pulse, by artist Janet Echelman, was revealed. This artistic installation into the park's infrastructure features a dynamic, interactive line of fog and light that live-traces the subway path below. As the first transit-activated public art piece, Pulse attracts a diverse group of visitors and offers an uplifting, playful, and personal interaction with Philadelphia's transportation infrastructure."

Citation for Integrated Ceiling Feature: Twin Brook Capital Partners Offices | Chicago, IL
LIGHTING DESIGN: Cline Bettridge Bernstein Lighting Design - Francesca Bettridge and Renata Gallo
ARCHITECT: Stephen Yablon Architecture
Project excerpt: "Twin Brook Capital's Chicago office shows off spectacular views and an extensive art collection, while also providing a unified, comfortable workspace. The lighting solution fulfills this vision, and at the same time establishes an architectural vocabulary used throughout the project. Deep beams resulted in low ceilings throughout the space. The lighting design adds height by creating a series of pop-ups between these beams."

Citation for Interactive Façade: Sensing Change | Chicago, IL
LIGHTING DESIGN: upLIGHT Michael Stiller, Caroline Trewet, and Amanda Clegg Lyon
EXPERIENCE DESIGN:
ESI Design: Edwin Schlossberg - Principal Designer; Emily Webster - Head of Media Architecture; Yu-Ting Feng - Creative Technology Designer; Leonor Montes de Oca - Physical Designer; Jessica Sutich - Content Design; Robin Davis-Burke - EGD Designer; Jay Sienkwicz - Motion Designer; Baldur Helgason - Concept Animation; Jillian Booty - Account Director; Kristin Svorka - Project Manager; Trip Kyle - Production Manager; Caroline Rojek - Media Production Manager
Project excerpt: "Sensing Change is a peaceful, reflective experience in the middle of Chicago's concrete jungle, drawing inspiration from the natural world. The installation is powered by live data feeds, creating unique and ever-changing visuals that can be enjoyed both day and night. The luminous trellis projects animations influenced by local weather. Wind speed acts as a disruptive layer superimposed over base states that include: Cloudy, Sunny, and Precipitation."

Citation for Kinetic Façade Treatment: Ocean Wonders: Sharks! Exterior | Brooklyn, NY
LIGHTING DESIGN: Focus Lighting - Paul Gregory, Brett Andersen, Christine Hope, Hilary Manners, and Kenneth Schutz
ARCHITECT OF RECORD: Edelman Sultan Knox Wood / Architects LLP
ARCHITECTURAL DESIGN: The Portico Group (now MIG | Portico)
Project excerpt: "Much like a real ocean dive, a visitor's journey through the New York Aquarium's new 57,000 sqft Ocean Wonders: Sharks! exhibit begins outside, where artist Ned Kahn's shimmering wall uses wind and light to create a mesmerizing visual, reminiscent of ocean waves. Each night, a curated 5 hour lighting display triggers automatically as sunset approaches over the beach, with bright cyans and undulating whites painted dramatically against a pink- and orange-streaked sky. As night falls, deep blues and purples slowly replace the pastels, ebbing and flowing in a rhythm of bioluminescent tides. When wind ripples through the sculpture, flashes of white backlight dance through like a school of iridescent fish."
Source: Archinet
---
Chicago Build is the leading construction show for Chicago and the Midwest. Gain access to 12 specialized summits, 200+ exhibitors, 200+ speakers and connect with 10,000+ registered visitors.