21 Sep 2021
SOM Explores Future Timber Construction Methods at the 2021 Chicago Biennial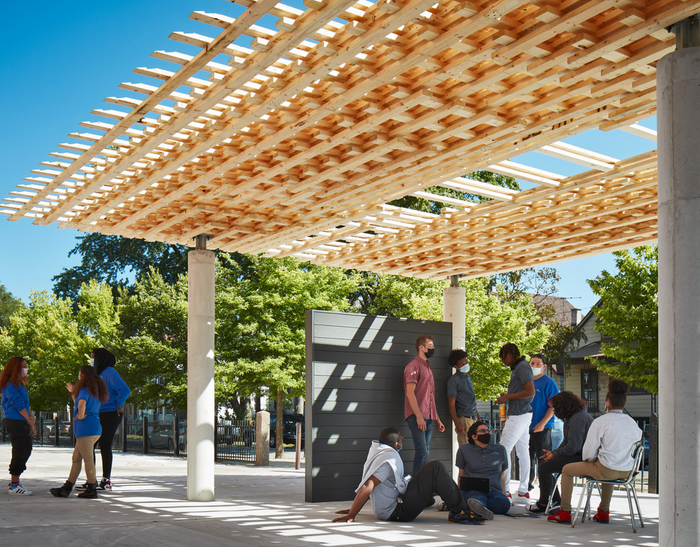 Skidmore, Owings & Merrill (SOM) has collaborated with University of Michigan Taubman College to create the SPLAM [SPatial LAMinated timber], a robotically-fabricated timber pavilion for the 2021 Chicago Architecture Biennial. The pavilion employs prefabricated framing panels manufactured using robotic technology, and will serve as an open-air education facility and gathering space for a school in Chicago. The pavilion was inaugurated on September 17, with the opening of the Chicago Biennial, and will remain on display until December 18th.
Read more on Arch Daily
Chicago Build is the leading construction show for Chicago and the Midwest region. Gain access to 9 specialized summits, 200+ exhibitors, 200+ speakers and connect with 15,000+ registered visitors.