30 Apr 2019
Six Corners senior living development hits a snag at City Hall, despite alderman's backing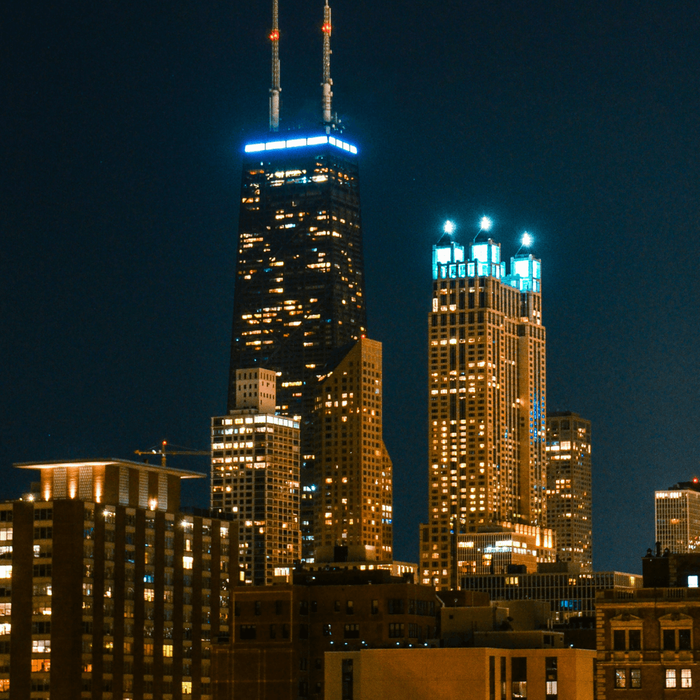 A ten-story retail and senior housing development proposed for the Six Corners shopping district on Chicago's Northwest Side ran into trouble this week when it failed to pass City Council's Zoning Committee. The situation represents a setback for project developer the Ryan Companies as well as 45th Ward Alderman John Arena who's pushed to see the development approved before he leaves office next month.
Slated to replace a vacancy left by a failed retail project at the corner Milwaukee Avenue and Irving Park Road, the proposal secured not only the backing of Alderman Arena but also the Chicago Plan Commission. Tuesday's Zoning Committee vote never took place because of a last-minute procedural maneuver by 39th Ward Alderman Margaret Laurino to determine that quorum was present.
"I don't feel like there has been enough discussion on this issue," said Laurino before leaving the meeting, reported the Chicago Sun-Times. The move seemed to be a favor to incoming 45th Ward Alderman-elect Jim Gardiner who has made similar calls to reevaluate developments in the ward, including a controversial mixed-income housing project.
"This sort of stalling tactic is old school machine politics 101," John Arena told Curbed. "I don't know why Alderman Laurino would insert herself like this. The committee managed to get through basically its entire agenda, including items in her ward, without a full quorum."

"We're at a critical point in the process where the developer needs to know that they can count on making a $120 million investment in the community," added Arena. "The alderman-elect says he wants more community meetings, which is his prerogative, but I can say that we've already had a robust community process."

According to the alderman, the developer incorporated public feedback collected at multiple community meetings. In addition to new Aldi supermarket topped by 101 independent senior living units and 146 assisted living and memory care units, the project will provide other benefits including four public plazas, a divvy station, new pedestrian crossings, and ten off-site affordable housing units.
Independent living units in the high-end building would start around $4,400 per month with assisted living units exceeding $7,000 per month. Some opponents of the plan expressed concerns that the costs are too high and out of reach for people in the area, but Arena says they are in line with the market and what it takes to operate those types of units.
"The prices are driven by the market, not elected officials. We can't tell someone that they can't build a $1 million-plus home in Old Irving Park because some neighbors in other parts of the ward can't afford it. We live in a mixed-income community, and one form of housing isn't necessarily the best fit for everyone else. If that's the new standard, I'm afraid we'll see a hole in the ground here for some time."

While Arena believes that a single development can't make or break a neighborhood, he is concerned the politically motivated delays could affect other projects in the works for the area, including the redevelopment of the former Sears site across the street. "The Six Corners is a mosaic, and this is just one piece, but it's a signal that we're ready to move out of the malaise we've been stuck in. It'd be a shame if we lost it."
The Chicago Zoning Committee may meet again on May 13 and Arena says it's up to the development team if they want to try again to win approval then. If not, the matter could be heard at a later date after the new City Council—and Alderman-elect Gardiner—take office on May 20.
Source: Curbed Chicago
---
Chicago Build is the leading construction show for Chicago and the Midwest. Gain access to 8 specialized summits, 200+ exhibitors, 200+ speakers and connect with 10,000+ registered visitors.