26 Jun 2023
Salesforce Tower Finalizes Landscaping At 333 W Wolf Point Plaza In River North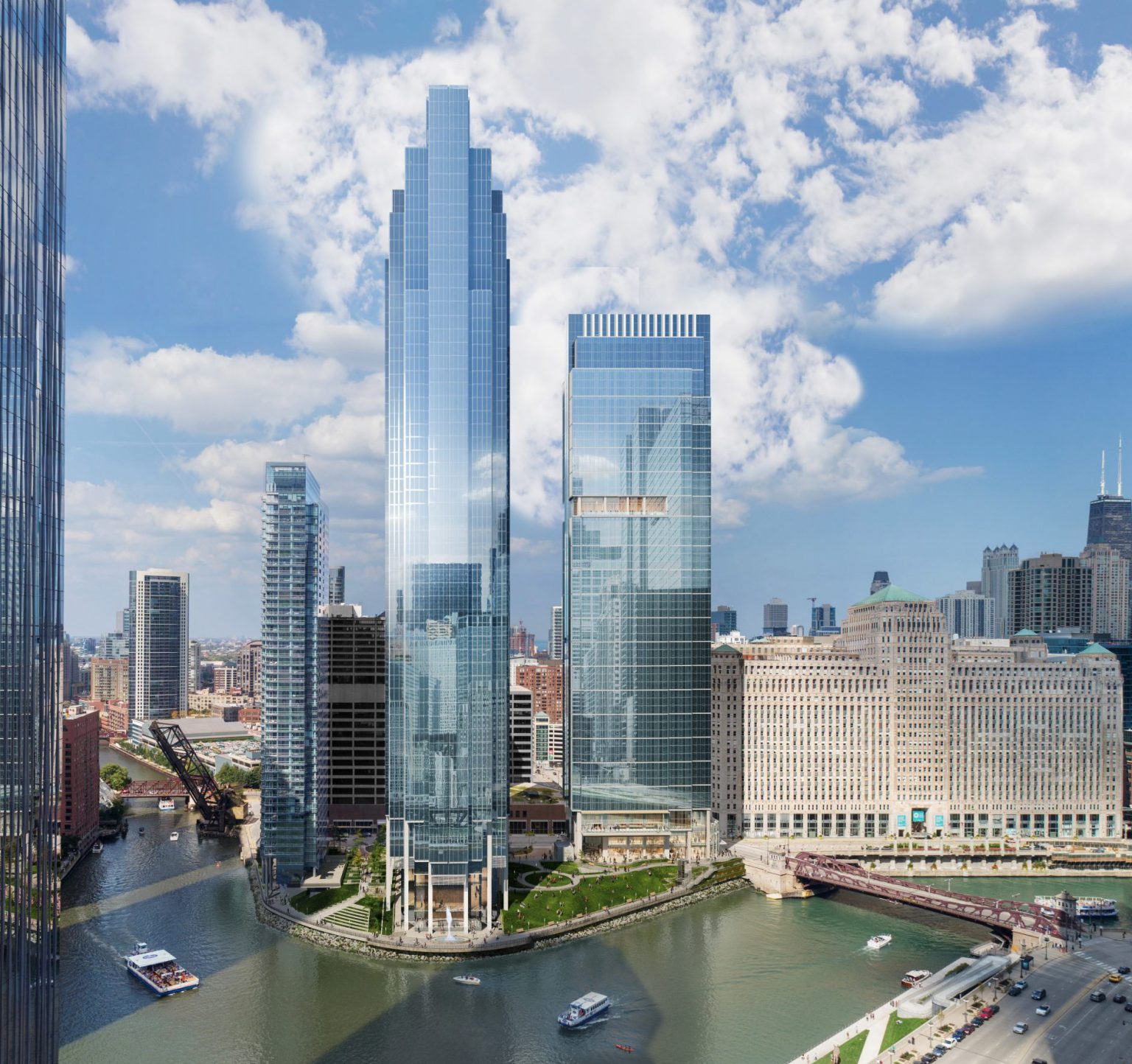 Salesforce Tower Chicago, a 60-story office skyscraper at 333 W Wolf Point Plaza in River North, is making final landscaping touches around its 850-foot-tall structure. This development marks the final stage of the Wolf Point masterplan directed by Hines in partnership with the Joseph P. Kennedy Family.
The tower's base accommodates a variety of retail and dining establishments, along with a welcoming lobby for residents. Above, class A office spaces span each of the 25,000-square-foot floors, providing tenants the option to personalize their spaces. The offices have distinctive views through their floor-to-ceiling windows. Moreover, tenants have access to a fitness center, a conference center, and a lounge area.
Salesforce has claimed half a million square feet within the building, representing just over a third of the structure's 1.4 million square feet. However, an article by CoStar from this spring announced that the software company was planning to cut down its leased space by 125,000 square feet. Much like Salesforce Tower in San Francisco, the building's top floor, known as the Ohana Floor, will serve as an employee lounge during the day and an events venue for educational and nonprofit activities during the evening.
Find out more at Chicago Yimby