06 May 2022
It's official: Bally's casino in River West is Mayor Lori Lightfoot's pick for Chicago's gambling complex — but it's not a done deal yet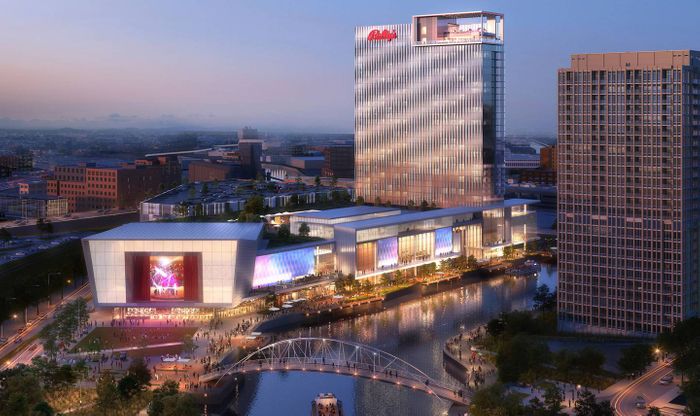 A gambling complex in Chicago's River West is now officially Mayor Lori Lightfoot's pick for the city's long-awaited casino license — an endeavor that could boost Chicago's finances, factor into the coming mayoral election and transform the neighborhood.
Lightfoot chose to advance a $1.74 billion casino, hotel and entertainment development at what is now the Chicago Tribune's Freedom Center printing plant. Rhode Island-based Bally's, which owns and manages 14 casinos in 10 states, hopes to make this one the flagship of its chain.
Though many hurdles remain before anyone will be betting at blackjack tables along Grand Avenue, a deal for the mayor to land a casino in Chicago represents the fulfillment of one of her goals as she heads into an expected reelection bid.
A visibly jubilant Lightfoot took a victory lap at the announcement, noting former mayors tried for decades to get a casino. Mayor Richard M. Daley tried several times to get a Chicago casino, Lightfoot said, but the state legislature had "no appetite" to help the city.
"We got this done," Lightfoot said.
Read more on Chicago Tribune
Chicago Build is the leading construction show for Chicago and the Midwest region. Gain access to 9 specialized summits, 250+ exhibitors, 300+ speakers and connect with 15,000+ registered visitors.