15 Oct 2019
Plans unveiled for proposed Matteson casino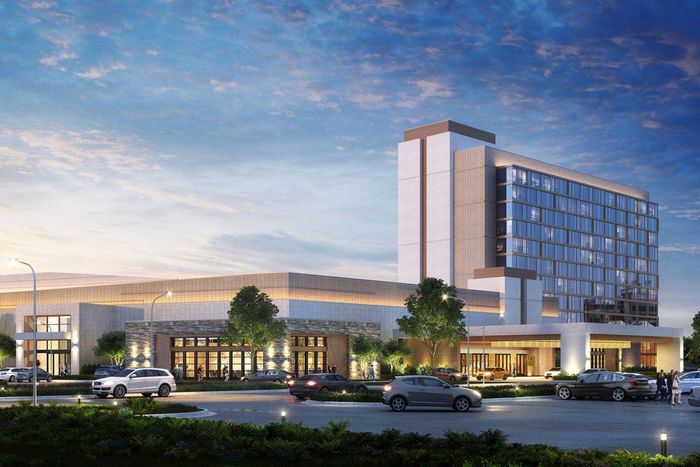 Matteson became the latest south suburb Monday to offer a proposal for a casino, announcing a partnership with the Choctaw Nation of Oklahoma and gaming industry investor Rob Miller.
The town's proposal calls for a casino, hotel and meeting complex at the northeast corner of Lincoln Highway and Harlem Avenue. The plan for the $300 million complex was to be brought before the Village Board for a public hearing Monday night, with a vote expected Oct. 21.
Matteson would compete for a new casino license in the south suburbs with a site proposed jointly by Homewood and East Hazel Crest and another in Lynwood. Other communities that might submit proposals to the Illinois Gaming Board before an end-of-the-month deadline are Crestwood, Calumet City and Country Club Hills.
The Gaming Board has the final say on who gets the license and could take a year to decide.
"I believe this project will be an asset not just to Matteson, but to the entire Southland Region," said Matteson Village President Sheila Chalmers-Currin. "After interviewing multiple casino operators, we felt the team led by the Choctaw Nation provided the best combination of experience, vision, community engagement and a financially feasible plan."
She said the proposal includes partnerships with minority-owned businesses and calls for the site to include an area dedicated to the multicultural history of the south suburbs.
The proposal calls for 2,000 gaming positions, a high-end restaurant and food hall, a 200-room hotel and 36,000 square feet for small conventions, concerts or similar events. The proposed site covers 35 acres and could include another 15 to 20, Chalmers-Currin said.
She said the group has an option to acquire the 35 acres, which records show is owned by an affiliate of Wintrust Bank.
State legislation mandates a revenue sharing arrangement for the south suburbs if a casino opens in the region. Chalmers-Currin said she'd like to modify that to ensure that the revenue backs a new trauma center, which the area now lacks.
Miller said the Matteson site is the best of all the south suburban options because it has the largest number of people, about 1.3 million, living within a 30-minute drive that are not served by a casino.
"There is no doubt that our proposed site is the absolute best location in southern Cook County," Chalmers-Currin said. "It borders neighboring Will County and offers the total convenience of motorists through its unique access to I-57 and I-80."
Others, however, might see the site as having drawbacks. It is close to Tinley Park, which once appeared to be a sure bet to get its own gambling enterprise in the form of a combined racetrack and casino. It's also closer to the Joliet casinos than the other south suburban alternatives proposed so far.
Tinley Park's chances may have been hurt by a report in the Chicago Tribune that the village's partner in the "racino," Rick Heidner, has business ties to a banking family connected to mob figures. The Chicago Sun-Times reported documents related to Heidner were part of a search warrant the FBI executed on the office of state Sen. Martin Sandoval, D-Chicago.
The Homewood-East Hazel Crest and Lynwood sites are closer to the Indiana casinos and could be better positioned to intercept their business. Industry analysts see little growth in the casino market, except for sports gambling, and suspect new competition in the suburbs will siphon customers from existing operations.
But Janie Dillard, Choctaw Nation's chief executive for its business lines, said the Matteson site's appeal will go beyond gambling. "We build resorts. We build family destinations," she said, citing its operation in Durant, Okla.
The Choctaw Nation of Oklahoma said it is the third largest federally recognized Native American tribe, with 200,000 members. It operates 22 casinos, 10,000 slot machines, 33 restaurants and more than 1,000 hotel rooms.
Miller is from Hinsdale and reports organizing more than $800 million in gaming industry investments over 20 years. He has held gaming licenses in Illinois and is an Army veteran.
The group is working with the architecture firm HBG Design, with offices in Memphis, Tenn., and San Diego.
Source: Chicago Sun Times
---
Chicago Build is the leading construction show for Chicago and the Midwest. Gain access to 12 specialized summits, 200+ exhibitors, 200+ speakers and connect with 10,000+ registered visitors.