20 Jun 2023
Plan Commission Approves Tower At 1300 W Lake Street In West Loop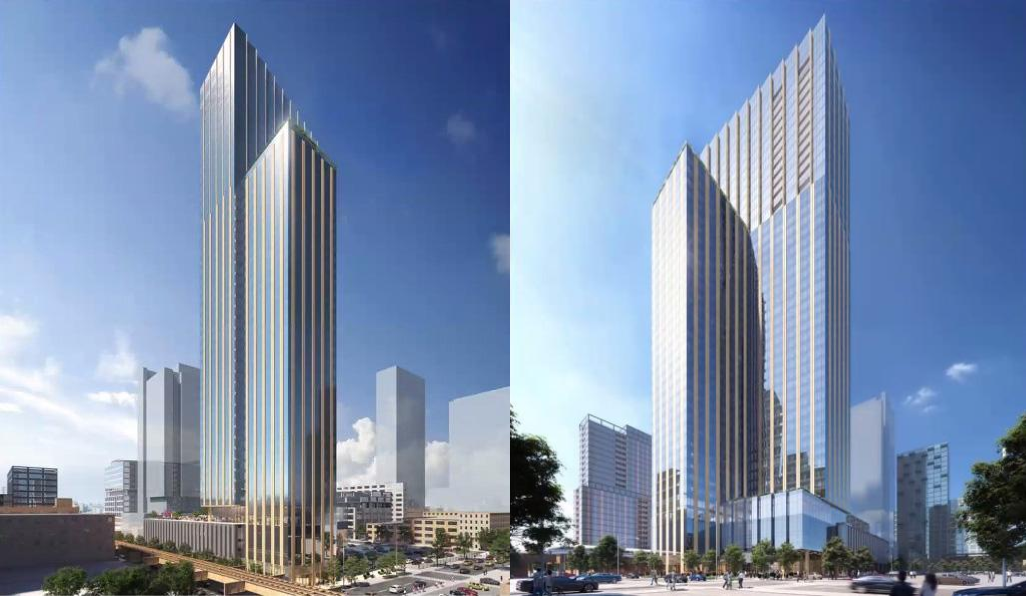 The Chicago Plan Commission has approved the mixed-use development at 1300 W Lake Street in the West Loop. Located on the northwest corner with N Elizabeth Street in the growing west end of the neighborhood, the proposal was first revealed in March of this year before going in front of the Committee on Design. Now Loukas Development receives another approval for the slightly redesigned tower from bKL Architecture.
Initially proposing multiple massing schemes before settling on the current L-shaped tower, the design team then received feedback on the original disjointed facade leading to the current simplified design. Aside from that most of the project's program has remained the same as it rises 46 stories and 537 feet in height, a slight bump from its March announcement, and adds another skyscraper to the neighborhood.
Find out more at YIMBY.