22 Dec 2021
Plan Commission Approves Senior Housing Project At 833 W Wilson Avenue In Uptown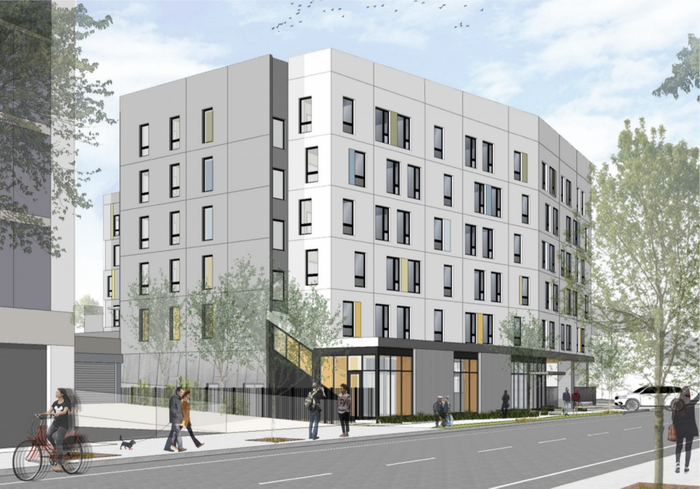 The Chicago Plan Commission has approved a new affordable residential development at 833 W Wilson Avenue in Uptown. Developer Brinshore Development LLC has partnered with Landon Bone Baker Architect, known for their affordable housing designs, for this senior housing project. The new building will replace an empty lot just west of the intersection with N Clarendon Avenue, near the recently approved Sarah's on Lakeview.
The building will be dedicated to senior housing, a market which will continue to grow as 18 percent of the population in Uptown is within the ages of 50 to 64 with less than a handful of properties serving the market. Not too far another developer is pursuing a 200-unit assisted living facility along the lakefront in the existing Immaculata High School on W Irving Park Road.
The 77,525-square-foot, six-story building will rise 71 feet tall and provide 73 residential units split into 10 studios, 49 one-bedrooms, and 14 two-bedroom apartments. Of the 73 residences, 20 units will be offered at or below 30 percent of the Area Median Income (AMI), 34 units offered at or below 60 percent AMI, and 19 units offered at or below 80 percent AMI.
Find out more on Chicago Yimby.
Chicago Build is the leading construction show for Chicago and the Midwest region. Gain access to 9 specialized summits, 250+ exhibitors, 300+ speakers and connect with 15,000+ registered visitors.