03 Sep 2021
Plan Commission Approves Mixed-Use Rehabilitation At 4712 W Irving Park Road In Portage Park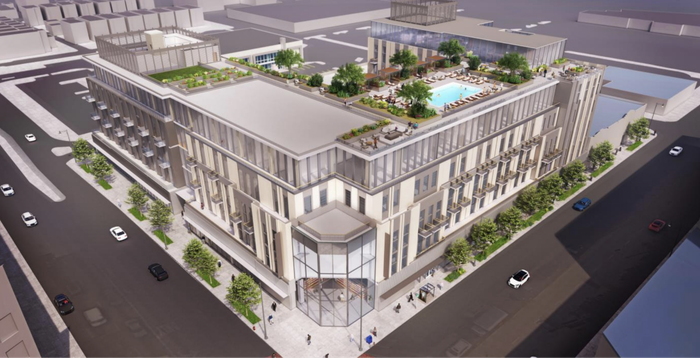 The Chicago Plan Commission has approved a mixed-use rehabilitation at 4712 W Irving Park Road. The project will rehabilitate and add on to an existing Sears department store which has occupied the site since 1938. The $90 million rehabilitation of the historic store is being led by Six Corners Real Estate Development LLC and is part of a greater economic development effort to attract more businesses and diversify the area.
The development will consist of 50,000 square feet of commercial retail space facing the main intersection and the north end will be reconstructed into a new parking garage with 275 parking spots serving both the retail component and the 207 residential units that will occupy the upper floors of the building. The plan also includes new window openings, facade rehabilitation work, an outdoor rooftop amenity space, and 207 bicycle parking spaces.
Read more on Chicago YIMBY
Chicago Build is the leading construction show for Chicago and the Midwest region. Gain access to 9 specialized summits, 200+ exhibitors, 200+ speakers and connect with 15,000+ registered visitors.