25 Sep 2023
Plan Commission approves 800 W. Lake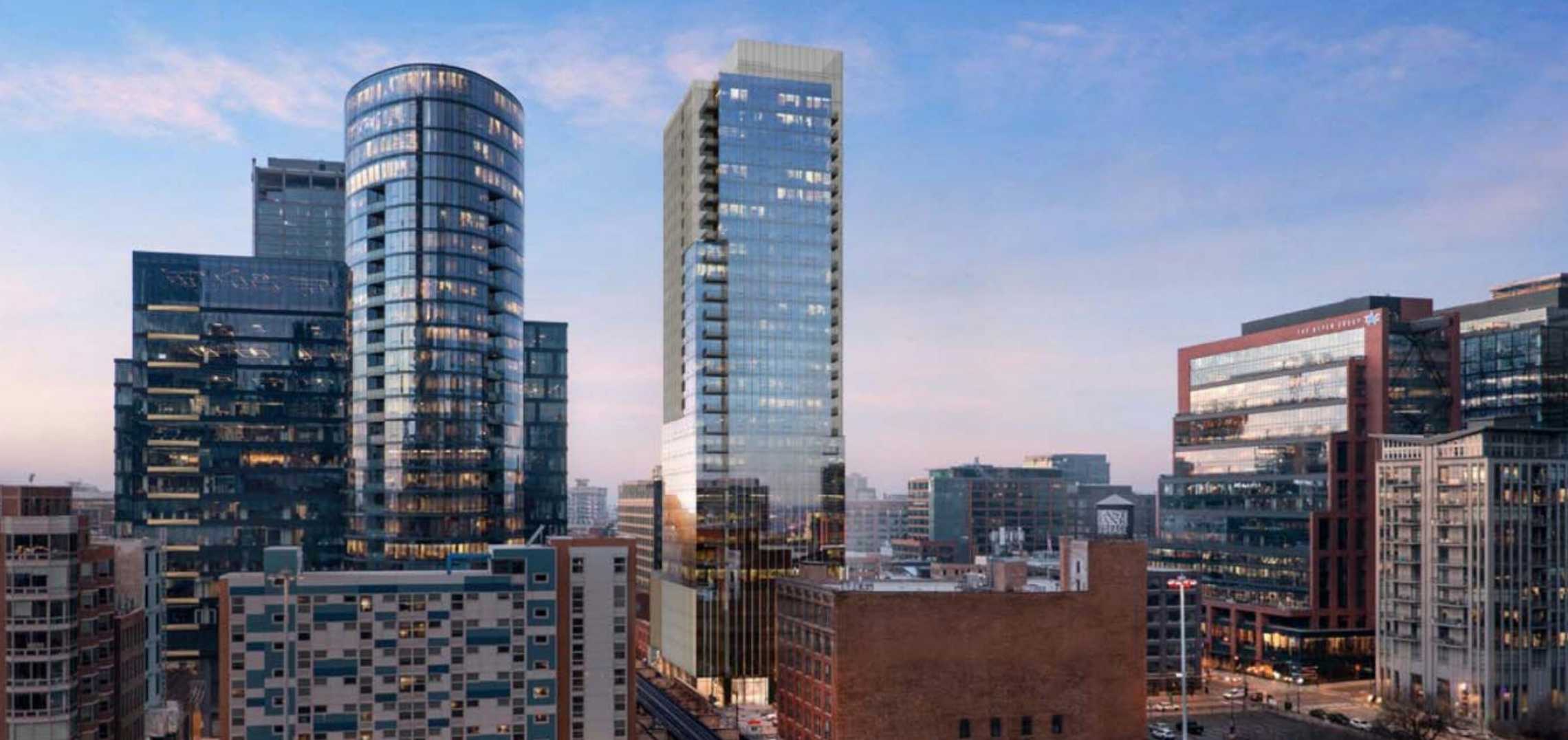 The Chicago Plan Commission has approved a mixed-use development proposed at 800 W. Lake. Located at the corner of W. Lake St and N. Halsted St, the new proposal comes from Ascend Real Estate Group and Intercontinental Real Estate Group after a previous plan for a hotel tower sputtered out during COVID.
With GREC Architects leading the design, the 36-story mixed-use building will anchor the prominent corner standing 412 feet tall, with 406 apartments, ground floor retail space, 102 car parking spaces, and 406 bike parking spaces. The project's unit mix includes 116 studios, 174 one-beds, and 116 two-beds. To meet affordability requirements, 81 of the residential units will be set aside as affordable with the developer working with the city to provide an additional 10% of affordable units.
With an emphasis on verticality, the facade expression will be consistent throughout the height of the building, elongating the visual impression of the building while camouflaging the podium. As the building rises, geometric inflections at the corner add texture to the building and offer spaces for residential balconies.
At the street, the tower sets back from N. Halsted St to create relief at the corner and a small public open space. As a result of feedback from the Committee on Design, the retail space has been shifted to face the outdoor space and wrap around to W. Lake St, with the residential lobby set to occupy the building frontage along the western half of W. Lake St and wrap around to the western side of the building. A double height porte cochere will provide a drop-off zone for residents while also providing access to parking and loading. Bike parking has been added to the north side of the N. Halsted St frontage, providing direct access for cyclists to the bike parking spaces.
Find out more at URBANIZE