06 Jun 2023
Plan Commission approves 18th/Peoria development plan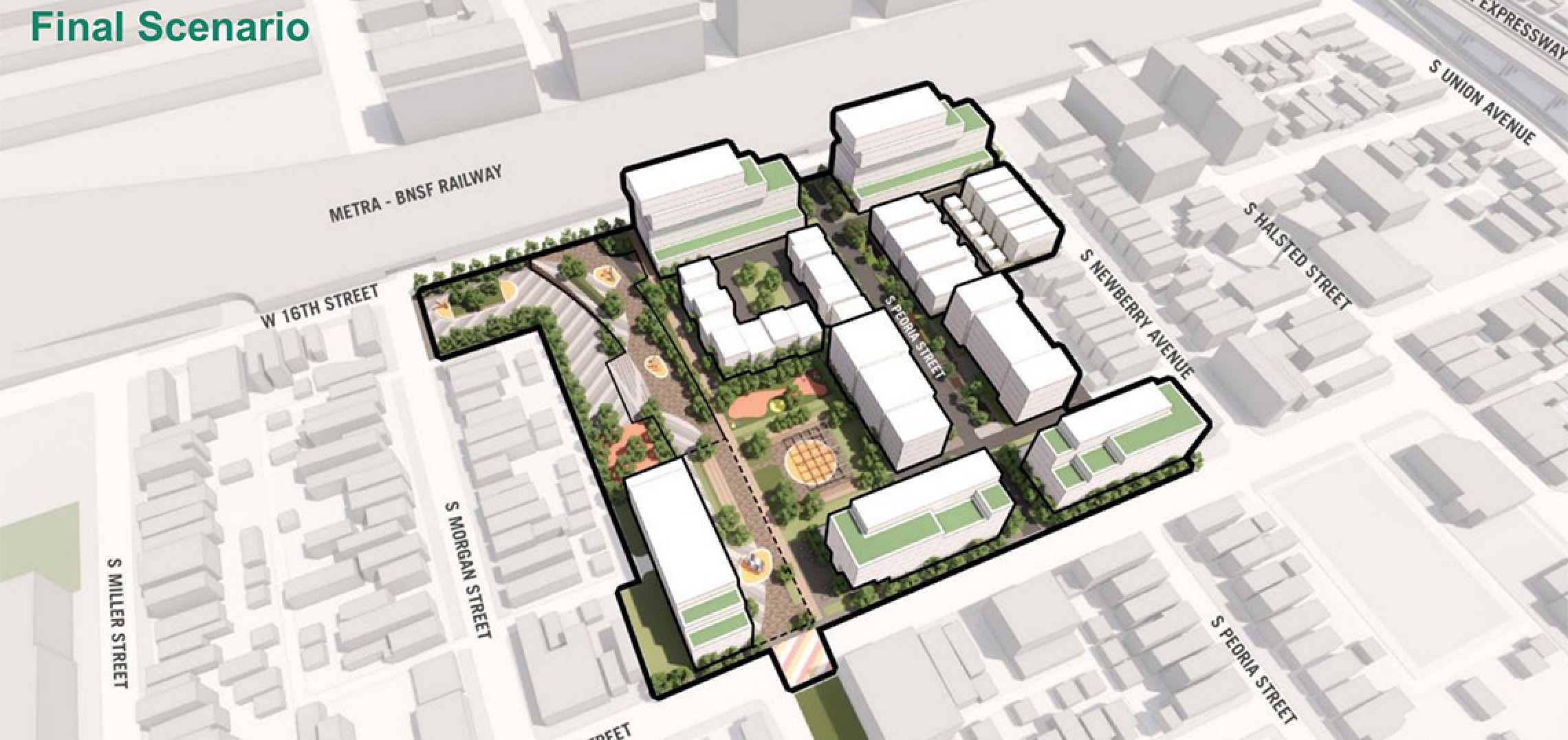 The Chicago Plan Commission has approved and adopted the 18th and Peoria Development Framework Plan. Spanning 6.3 acres in Pilsen, the property is bounded by 16th St to the north, Newberry Ave to the east, 18th St to the south, and Sangamon St to the west.
With the consultant team made up of AECOM, UrbanWorks, and KOO, the process to craft the development plan included an existing conditions report, preliminary sketch plans, numerous public and stakeholder meetings, and multiple revisions to the draft scenario.
Split into phases, the development plan calls for a first phase of three 6-7 story mixed-use buildings along W. 18th St which would hold ground floor commercial space with apartments above. Moving north, the second phase would transition to a smaller scale with two 5-story mid-rise residential buildings. Moving further north, phase 3 would build townhomes, 6-flats and 3-flats to match the character of S. Newberry Ave. The final phase, located along the BNSF railway and W. 16th St, would include two 9-story residential buildings with interior parking on the first two floors.
Find out more at URBANIZE