16 Aug 2022
Over $2 Billion Announced for Roads, Bridges, Bike Lanes Across US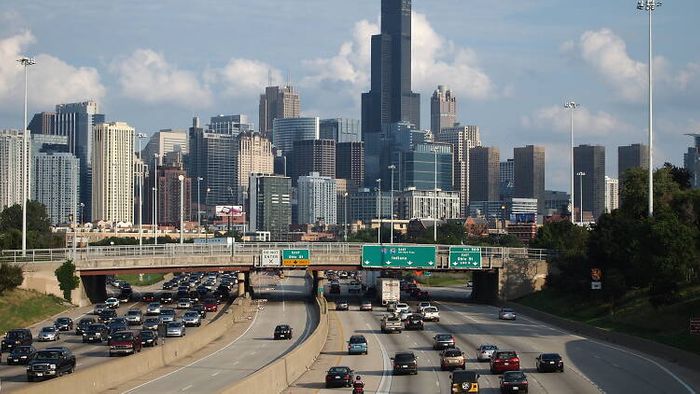 U.S. transportation officials have announced $2.2 billion for local infrastructure projects including new bridges, roads, bike lanes, railways and ports in communities across the country.
Funding includes $20 million will go to the Pace Harvey Transportation Center reconstruction project, a joint initiative with Chicago commuter-rail system Metra, Pace Suburban Bus and the city of Harvey, Illinois.
Funding was also announced for:
$20 million for the Englewood Line Trail in Chicago
$19.8 million for the Springfield Rail improvements project in Springfield
The competitive grants are more than double the total awarded last year and Transportation Secretary Pete Buttigieg says projects will help modernize America's transportation systems.
"This is a program that recognizes many of the most interesting and compelling ideas and designs and plans aren't going to come from Washington, but more of the funding should," Buttigieg said. "That's what we're delivering here."
Texas and Kansas are each receiving about $25 million for hiking and biking trails. Huntsville, Alabama, is getting $20 million to improve a pedestrian corridor linking downtown to isolated neighborhoods. Another $20 million is helping finance a new bike and pedestrian bridge over the Potomac River between Arlington, Virginia, and Washington, D.C.
Buttigieg said the U.S. Department of Transportation received about $13 billion in grant applications.
A total of 166 projects across the country will share the $2.2 billion for work ranging from a new seawall and port improvements in Sitka, Alaska, to the construction of a four-lane parkway in the Virgin Islands.
Evaluation criteria focused on safety, environmental sustainability, quality of life, economic competitiveness and opportunity, partnership and collaboration, innovation, state of good repair, and mobility and community connectivity.
Read more on Chicago Construction News
Attend Chicago Build Expo, the largest construction, design and real estate show for the Midwest. Gain access to 12 conference tracks and AIA CES approved workshops, check out 250+ exhibitors, learn from 350+ high-profile speakers and connect with 20,000+ built environment professionals.