15 Aug 2023
Obama Presidential Center Nears Halfway Mark In Jackson Park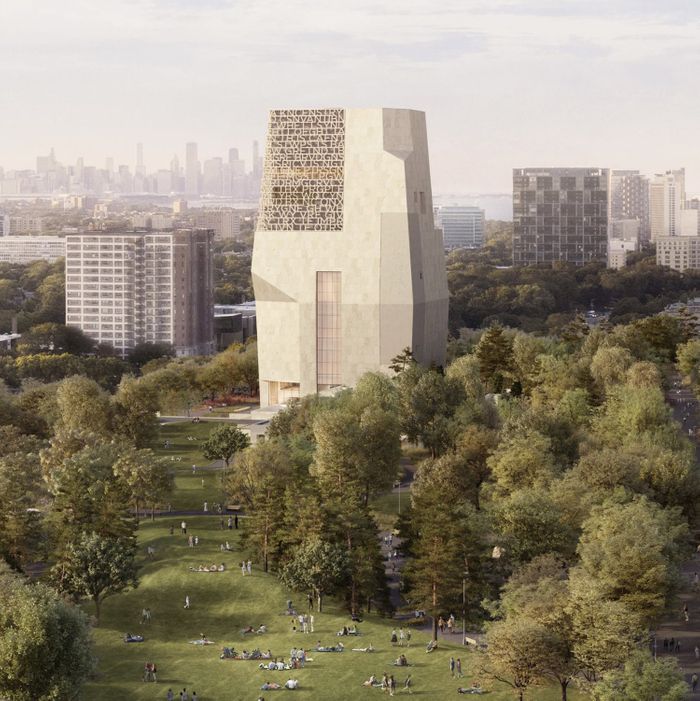 The Obama Presidential Center in Jackson Park continues to progress, with the main tower's core now approaching the halfway mark. The development of this center is being overseen by The Obama Foundation and will feature three primary public facilities: a museum, a forum building, and a library branch.
At 235 feet, the museum will be the focal point of the complex. It's slated to showcase interactive displays on President Obama's term in office, complemented by artifacts from both before and after his presidency. Additionally, the museum will host various programs to facilitate public engagement on current affairs, such as panel discussions and lectures.
The design of the complex and its containing edifices has been led by Tod Williams Billie Tsien Architects and Interactive Design Architects, while the landscape design is the work of Michael van Valkenburgh Associates, Site Design Group, and Living Habitats. Each building is characterized by a beige masonry exterior coupled with expansive curtain wall windows. The museum stands out with its frustum-like structure, accentuated by a segment near its summit that features a quote from the ex-president, depicted in abstract metal lettering.
Read more at Chicago YIMBY