13 Jun 2023
Noble Work: In Conversation with Carol Ross Barney, FAIA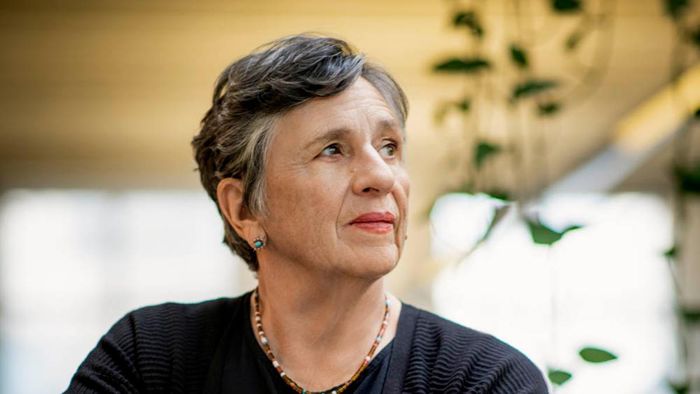 In Conversation: Carol Ross Barney
In April, Jen Masengarb, Assoc. AIA, Executive Director, sat down for a conversation with Carol Ross Barney, FAIA, winner of the 2023 AIA Gold Medal. Barney is the first living woman to win as an individual and only the sixth Chicago architect — the first in 60 years — to win the medal. It is the highest annual achievement awarded by AIA.
—
Jen Masengarb (JM)
Can you explain what this award means for you and for the city?
Carol Ross Barney (CRB)
I am so glad to shine the light back on Chicago. There has been a coast-centric bias, especially for recognition, for a few years. Chicago does important architecture — really essential architectural thinking is done here that's changing the world. And so I'm really glad that people have to look at us through the lens of the Gold Medal again. When you look at the work being done by Chicago architects, it's amazing.
And the other thing I'm really happy about is that by awarding our work, the AIA focuses on the importance of public architecture. My studio does the projects that hold cities together and make them more livable. We design infrastructure and some people don't even think infrastructure is architecture, or see the potential. Our work is at the very edges. And I think public space and utilities are projects that architects have to own.
Find out more at AIA CHICAGO