10 Feb 2020
New Executive Order Could Make Classical Architecture "the Preferred and Default Style" for America's Public Buildings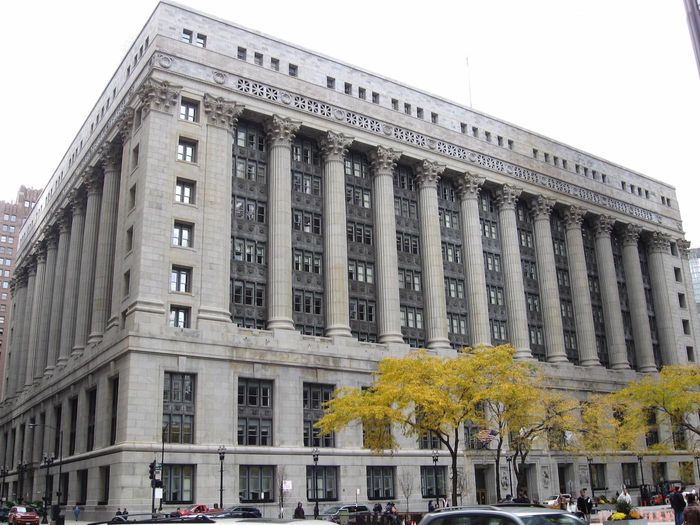 A new executive order under consideration by President Donald Trump attempts to make classicism the "preferred and default style" for new and upgraded federal buildings.
According to an exclusive report by Architectural Record, the predictably named "Making Federal Buildings Beautiful Again" executive order would seek to reposition classically inspired architecture as the country's default public building style. The shift comes in opposition to the longstanding style agnosticism displayed by public buildings in recent decades following the creation of the Guiding Principles for Federal Architecture directive crafted in 1962 by former New York Senator Daniel Patrick Moynihan.
Moynihan's directive—which states that "the development of an official style must be avoided" and that "design must flow from the architectural profession to the Government and not vice versa"—has resulted in a wide-ranging set of innovative public building projects that embrace contemporary design strategies and material approaches, including the SOM-designed New United States Court House in Los Angeles, Morphosis's San Francisco Federal Building, and the United States Courthouse in Austin, Texas designed by Mack Scogin Merrill Elam Architects.
But as many architectural observers might note, President Trump's taste in architecture hews more toward the pedimented than the streamlined, as the classically ordered, chintzy-but-low-ceilinged interiors of his Trump Tower condominium make clear. According to Architectural Record, which has reviewed a copy of the draft executive order, recent federal building projects carried out by the General Services Administration have been unable to imbue "our national values into Federal buildings" and that moving forward, styles like Brutalism and Deconstructivism will "fail to satisfy" the new proposed requirements "and shall not be used." The document, according to Architectural Record, goes on to explicitly call out the Morphosis-designed Federal Building and the Austin courthouse as having "little aesthetic appeal."
The shift comes as the Chief Architect and Director of the Design Excellence Program, David Insigna, resigned his post last week and as the president adds a collection of new architectural classicists to the United States Commission of Fine Arts, the body that weighs in on the design of federal buildings in Washington, D.C.
In addition, President Trump recently named airport engineer J. Brett Blanton as the new Architect of the Capitol. Blanton was sworn in last week and will lead, among many responsibilities, the renovations of the Cannon House Office Building Renewal Project, a $100 million set of upgrades for a 111-year-old Beaux Arts style office complex originally designed by New York City architects Carrère and Hastings.

Read more at architnect.com

---
Chicago Build is the leading construction, design and real estate show for Chicago and the Midwest. Chicago Build is free to attend and features 15,000+ registered attendees, 230+ speakers, 300+ exhibitors, extensive business networking and the Chicago Transport Show. Register free tickets.