16 Sep 2021
New Accessible Playground And Nature Walk For Uptown School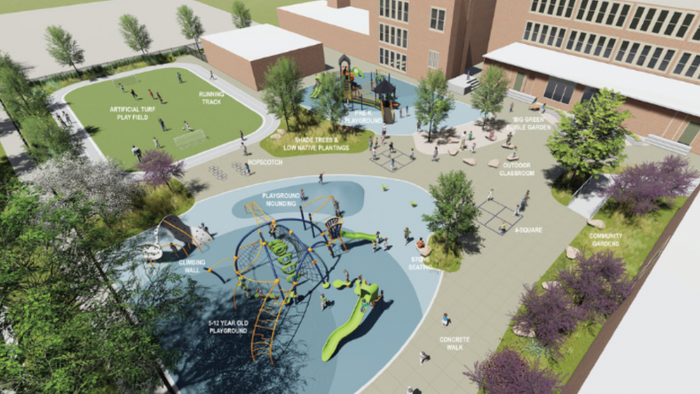 Courtenay Elementary School will be upgraded and receive $2.1 million from the city to build an accessible playground and include a nature walk. The upgrade will include a playground for older and younger kids, a climbing wall, artificial turf field, running track, outdoor classroom, community garden and a nature area.
The school was once primarly for students with special needs but has since transitioned into a neighborhood school but it is vital they have an inclusicve playground that can accomodate everybody.
Find out more on Block Club Chicago
Chicago Build is the leading construction show for Chicago and the Midwest region. Gain access to 9 specialized summits, 200+ exhibitors, 200+ speakers and connect with 15,000+ registered visitors.