12 Jan 2022
McHugh Starts Vertical Construction on $43 million Uptown Mixed-use Development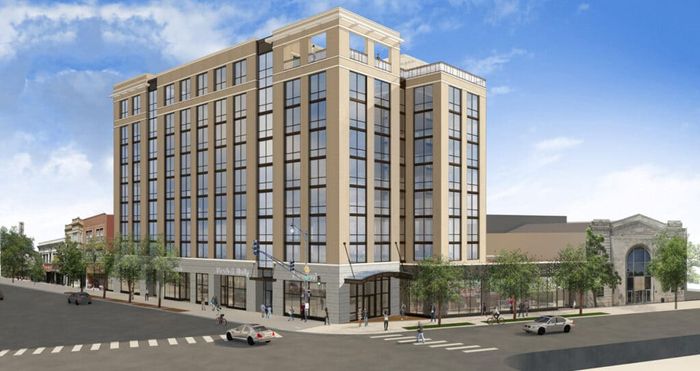 McHugh Construction says it has started vertical construction on Platform 4611, a nine-story mixed-use development at 4611 N. Broadway in Chicago's Uptown neighborhood.
Chicago issued a $43 million building permit for the project in November, following an earlier foundation permit. Co-developers The John Buck Company (JBC) and Free Market Ventures are bringing 200 rental units and approximately 9,000 sq. ft. of ground-floor retail space to the northeast corner of Broadway and Wilson Avenue, just steps from the Wilson CTA train station.
The approximately 154,000-sq. ft. project replaces a cluster of low-rise commercial structures. JBC and McHugh previously collaborated on developments such as the Virgin Hotel in the Loop and MILA Luxury Apartments.
"Whenever a developer with an outstanding reputation like The John Buck Company chooses to partner with us for repeat work, we know it's because our team has proven themselves in the past and is ready to exceed expectations once again," McHugh project executive Ray Cisco said in a Jan.9 statement.
Read more on Chicago Construction News.
Chicago Build is the leading construction show for Chicago and the Midwest region. Gain access to 9 specialized summits, 250+ exhibitors, 300+ speakers and connect with 15,000+ registered visitors.