20 Jun 2019
Local designers face off in a game of Chicago architecture Jeopardy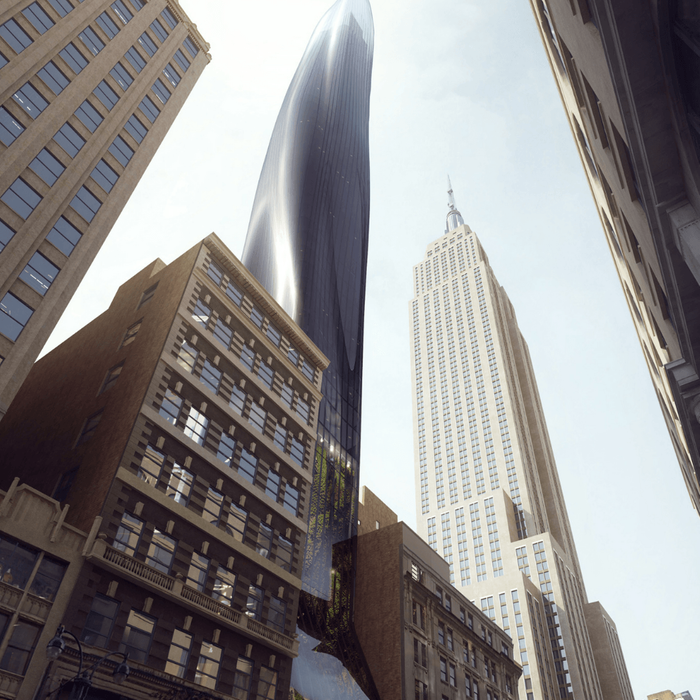 This week, the Chicago Architecture Center is teaming up with WBEZ's Curious City for an exciting evening event at which a group of prominent Chicago designers will battle for trivia honors in a live round of Chicago architecture-themed Jeopardy.
Scheduled for Thursday, June 20, the event will feature a live retelling of the story of legendary Chicago architect Bruce Graham and structural engineer Fazlur Khan of Skidmore, Owings & Merrill. The stage performance will explore how the duo reshaped the Chicago skyline and future tall building construction with their designs of the Hancock Center and Willis (Sears) Tower. Curious City audio producer Jesse Dukes will narrate.
After that, a panel of top Chicago architects will duke it out in a game of architecture Jeopardy. Contestants include Tom Zurowski of Eastlake Studio, Brad Lynch of Brininstool + Lynch, Paola Aguirre of Borderless-Studio, and Jennifer Park of Jurassic Studio. WBEZ's Greta Johnson will host.
Know a bit of trivia that you think will stump the experts? WBEZ is accepting audience questions ahead of the event.

Tickets cost $25 and include that day's admission to the Chicago Architecture Center, located at 111 E. Wacker Drive. Guests are invited to arrive early, grab a drink, and explore the center's exhibitions before the performance.
Jeopardy isn't the only special program offered at the Chicago Architecture Center this summer. In July, the center is hosting a two-part class on the Bauhaus movement, a lecture on architecture-focused road trips by Geoffrey Baer, and a program about the history of Bronzeville's forgotten Mecca Flats neighborhood.
Source: Curbed Chicago
---
Chicago Build is the leading construction show for Chicago and the Midwest. Gain access to 12 specialized summits, 200+ exhibitors, 200+ speakers and connect with 10,000+ registered visitors.