15 Oct 2021
Lawson House renovation scores $74M permit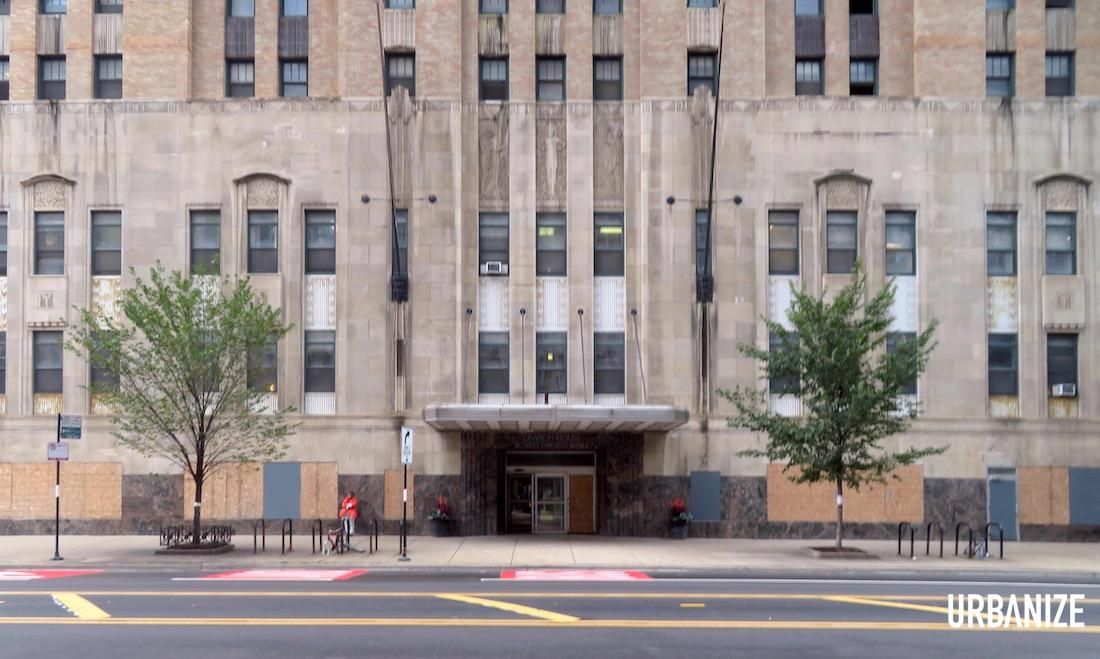 As construction wraps up on downtown's massive One Chicago project, work is ready to begin across the street on an ambitious makeover of the former Lawson House YMCA.
On Wednesday, Holsten Real Estate Development received a $74.2 million renovation permit to convert the 24-story historic tower at 30 W. Chicago Avenue from 538 single-room occupancy (SRO) units into 409 affordable apartments.
Built in 1931, the Lawson House was designed by architects Perkins, Chatten & Hammond in the Art Deco style and is listed on the National Register of Historic Places. Holsten acquired the property in 2014 under an agreement that it must remain affordable housing for at least 50 years.
The renovated units will meet modern standards and include private kitchens and bathrooms as well as air conditioning. The building's entrance will be moved from Chicago Avenue to Dearborn Street, and its old-school gymnasium turned into a modern fitness center. The long-discussed plan also calls for on-site social services and ground-floor retail space.
Last month the city of Chicago approved a multifamily loan of up to $17.59 million for the renovation, the Sun-Times reported. Other financing sources include a $79.38 million bridge loan from Chase Bank, a $17.2 million loan from the Illinois Housing Development Authority, $12.4 million in historic preservation tax credits, and affordable housing tax credits. The total project cost is an estimated $122 million.
Construction on the Lawson House is expected to last two-and-a-half years. The building's previous tenants will be relocated to suitable housing and given priority when the building reopens in 2024. The permit lists Farr Associates as the project architect and Walsh Construction as the general contractor.
Read more on Urbanize Chicago.
Chicago Build is the leading construction show for Chicago and the Midwest region. Gain access to 9 specialized summits, 250+ exhibitors, 250+ speakers and connect with 15,000+ registered visitors.