22 Jun 2022
Kimberly Dowdell to Become AIA's First Black Woman President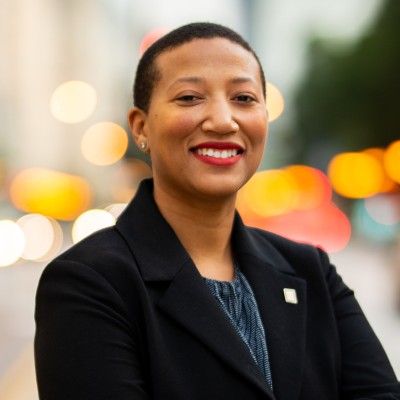 The AIA has appointed Kimberly Dowdell as president of the organisation, making her the first Black female architect to lead the institution.
Dowdell, who works as a principal at HOK in Chicago, was chosen in a recent round of elections to serve as First vice president for 2023. She will then become president for 2024.
Succeeding Emily Grandstaff-Rice, Dowdell will become the 100th president of the organization and the first Black woman architect to serve as the elected president.
Dowdell aims to be "AIA president for all".
"As the 295th living Black woman to earn an architectural license in the US, I am keen to help young women and people of colour," said Dowdell.
"Please know that I am not asking for support in this endeavour because I am a Black woman, but rather because I have a proven track record in excellence in leadership within our profession," she said in a video made prior to her election.
"I do believe that representation matters and I would be honored to demonstrate a new set of possibilities for young women and people of colour, in particular."
Dowdell also made clear that she wants to be the "AIA president for all" and said that she will be a spokesperson for the entire membership.
"I fully believe that the AIA has the power and potential to better serve our profession," she said.
Read more on Dezeen
Chicago Build is the leading construction show for Chicago and the Midwest region. Gain access to 9 specialized summits, 250+ exhibitors, 300+ speakers and connect with 20,000+ registered visitors.