08 Aug 2022
Implementation of Peoria-chicago Rail Project in Illinois in the Pipeline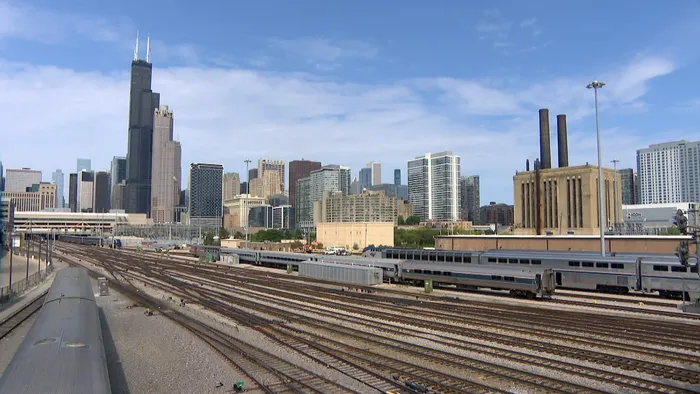 The Peoria-Chicago rail project is now closer to its development stage after the results of its feasibility study were announced. Patrick Engineering prepared the feasibility study on behalf of the Illinois Department of Transportation (IDOT). Earlier this year, the study was conducted for a month and received 31,209 responses. Through feedback gathered from participants of the survey, it was revealed about 95% favored the passenger rail line.
The data collected from the survey provided an estimate of the average daily ridership for the Peoria-Chicago rail project. According to Engineering Consultant, Kimley Horn, this is expected to be anywhere between 440 and 830 passengers per day. This rail service is intended to cater to the largest city in Illinois unserved by passenger rail services. Based on forecasts of the consulting firm, it would make five round trips daily from Peoria to Chicago's Union Station.
The proposed route for the Peoria-Chicago rail project
Several proposed routes were evaluated for the Peoria-Chicago rail project. But the most like route includes stops in La Salle-Peru, Utica, Ottawa, Morris, and Joliet in between Peoria and Chicago. This route runs from Peoria up along the Illinois River through LaSalle-Peru, Ottawa, and Morris. After which it branches up to Joliet, and ultimately, Chicago. A flag stop would also be situated in North Utica, close to Starved Rock State Park.
Amtrak has been selected as the train operator for the Peoria-Chicago rail service, which will run at about 79 miles per hour. Furthermore, the train's design plan includes an engine, café, and business car, as well as two coaches. IDOT has estimated $2.5 billion as the initial cost for establishing the route, which is subject to change. Although no timeline was set, it is expected that the rail service will be functional in a decade.
Expectations for the project
Mayor Rita Ali was among the state leaders who went recently on a press tour for the Peoria-Chicago rail project. At the event, the Mayor said she felt very encouraged, now that project had received the green light to move ahead. Ali also mentioned that having Amtrak service in Peoria was a big boost to the city's economy. In her opinion, this will provide residents with a better quality of life and access to destinations within and beyond Illinois.
IDOT will be adding the Peoria-Chicago rail project to its passenger rail plan this fall. Afterward, the next step for the project will be gaining inclusion in the Federal Railroad Administration's corridor and identification program. According to Mayor Ali, this will provide additional financial and technical assistance to conduct the proposal's Phase 1 study.
Read more on Construction Review Online
Chicago Build is the leading construction show for Chicago and the Midwest region. Gain access to 9 specialized summits, 250+ exhibitors, 300+ speakers and connect with 20,000+ registered visitors.