11 Jul 2023
The Illinois Health Facilities and Services Review Board approves UChicago Cancer Center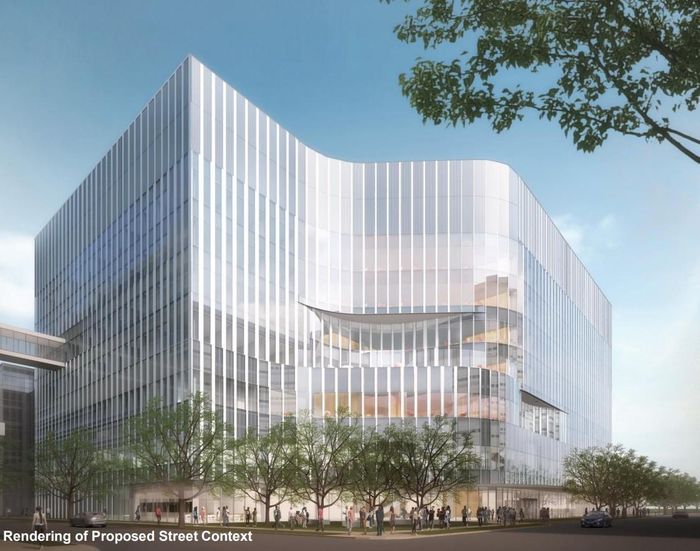 The Illinois Health Facilities and Services Review Board has granted a final approval of UChicago Medicine's plans for Chicago's first free standing cancer center. Planned for a site along W. 57th St between S. Drexel Ave and S. Maryland Ave, the 575,000-square-foot facility will provide patients and the community access to the newest diagnostic innovations and leading-edge therapies.

Building a world-class cancer center, the university has tapped CannonDesign to design the eight-story building which will be topped with a mechanical penthouse and set into the ground with a lower-level support floor. The 163-foot-tall building has been designed with a series of curved indentations that increase the facade area to allow for more rooms along the exterior and for daylight to reach further into the building. Made up of glass and metal paneling, the facade's ribbons change opacity to create movement and flow around the building.
Set to cost $815 million, the new center is expected to serve 200,000 outpatient visits and 5,000 inpatient admissions annually. The organization will break ground later this year and finish up construction in late 2026, opening to patients in 2027.