28 May 2019
How modular manufacturing could solve Chicago's affordable housing crisis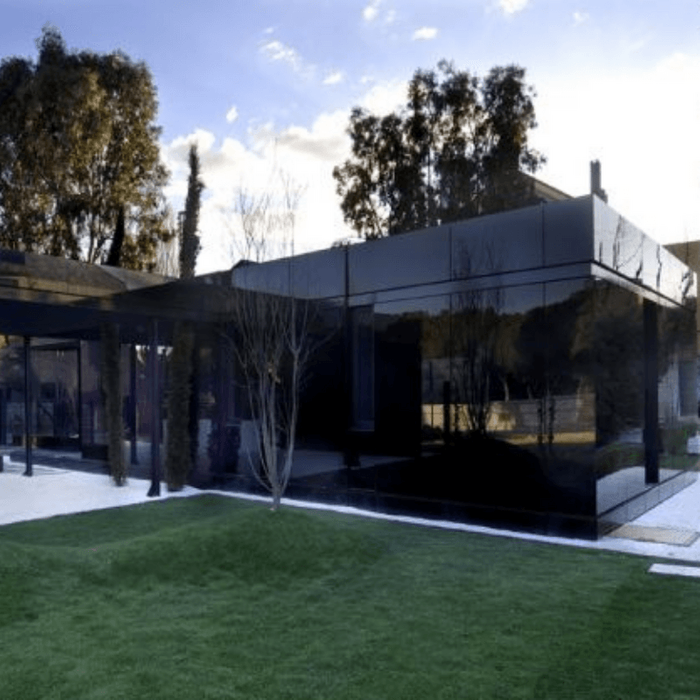 Skender's newly completed factory in Little Village is ready to run its first batch of affordable three-flats
Skender's first customer, prolific Chicago developer Sterling Bay, plans to bring 10 three-flat, affordable-rate apartment buildings to vacant lots in the West Humboldt Park neighborhood in Chicago's 27th Ward.
The buildings are composed of 12 modules that snap together like Lego blocks, which makes construction 80 percent faster than traditional methods. With an estimated cost of $330,000 to 350,000 per uni, the units are by no means "cheap" but still 20 percent less expensive than a comparable "stick-built" three-flat.
Building a better module
Skender takes a Chicago-oriented approach to modular housing by offering a non-combustible, steel-frame design that can be stacked 12 units high. "Eighty percent of buildings are basically the same," said Tim Swanson, Skender's chief design officer. "Once you optimize those parts and pieces, you have so much more room for better materials and design."
The company does all of the architecture, engineering, and manufacturing in-house to create a product that really takes advantage of the prefab technology. This wide-angle approach allows the team to quantify the benefits of things that otherwise would be "value engineered" out of a traditional affordable housing project.
For example, the units use more expensive wall-hung toilets and one-piece, high-performance insulating metal panels, but these higher-cost elements are offset by a more efficient manufacturing process and energy savings down the line. Since HUD includes utilities in its total rent rate calculations for affordable housing, there's extra incentive to reduce utility costs.

"If we use technology to think about buildings as products rather than individual projects, we avoid having to keep reinventing the wheel," said CEO Mark Skender. "The product can evolve over time and get better and more efficient, as seen in just about every other industry except construction."
The company will initially provide two different facade options for its first run of affordable three-flats but plans to eventually offer a variety of designs. It is taking special care to craft its early buildings in a way that downplays the modular construction.
"In places like Norway, Sweden, Denmark, and Japan, modular housing is seen as a luxury item and is sometimes more desirable specifically because it was built in a factory, but that's not the perception in the United States," said Skender architect Angela Spadoni.
"Right now we are doing everything we can to make the designs not look modular. But in five years from now, who knows? It might be seen as such a better product that we want to find ways to architecturally highlight how the different parts fit together."
Building beyond the three-flat
In addition to the first batch of 10 three-flats, Sterling Bay plans to partner with nonprofit organizations to bring affordable housing to 100 lots scattered throughout the city. This includes a 7-story, 83-unit modular apartment building slated for 1100 W. Grand Avenue in River West that could welcome residents as early as next year.
Skender's modular designs could potentially play a role in Sterling Bay's future plans to deliver 600 units of affordable housing for its Lincoln Yards megadevelopment. The developer is required to build half of the units on-site and the remainder within a three-mile radius of the sprawling North Branch project. The technology could allow Sterling Bay to fulfill its obligations faster and at a lower cost.
Skender sees its initial plans with Sterling Bay as a proof-of-concept that it can expand to larger multifamily developments including senior living, student housing, hotel, and "deployable healthcare." The company is currently in the design phase for over a dozen mid- to high-rise projects, according to Spadoni.
"We're talking to a number of developers that want to be the first follower," said the architect. "There are a lot of 'number twos' in line, waiting to see the first one done."
Skender is also a partner in Chicago's Garfield Green proposal, which was recently selected as a winner in C40's global Reinventing Cities design competition.
In addition to eliminating logistical bottlenecks, likes crews fighting over an overbooked freight elevator, or the piles of wasteful packing materials that come with individually shipping components to a job site, the modular approach makes for a safer work environment. Crews in the factory no longer face the dangers posed by perilous heights or extreme weather.

"Now every time I walk one of our traditional work sites, I see so many unnecessary inefficiencies and physical risks," said Stacy Scopano, Skender's chief technology officer. "Here in the factory, we're in a climate-controlled clean room with great lighting. The buildings literally flow under our employees' feet along the assembly line. It's phenomenal."
Workforce development goals
The factory will bring new jobs to Chicago's West Side. The first group is 30 carpenters hired through a nonprofit workforce development organization. When the facility reaches full capacity, it will employ 150 workers. "We're bringing the construction industry into the 21st century and also creating 21st-century jobs in the process," added Swanson.
Source: Curbed Chicago
---
Chicago Build is the leading construction show for Chicago and the Midwest. Gain access to 8 specialized summits, 200+ exhibitors, 200+ speakers and connect with 10,000+ registered visitors.