12 Jul 2022
Government Coalition Will Support $418 Million Union Station Access Project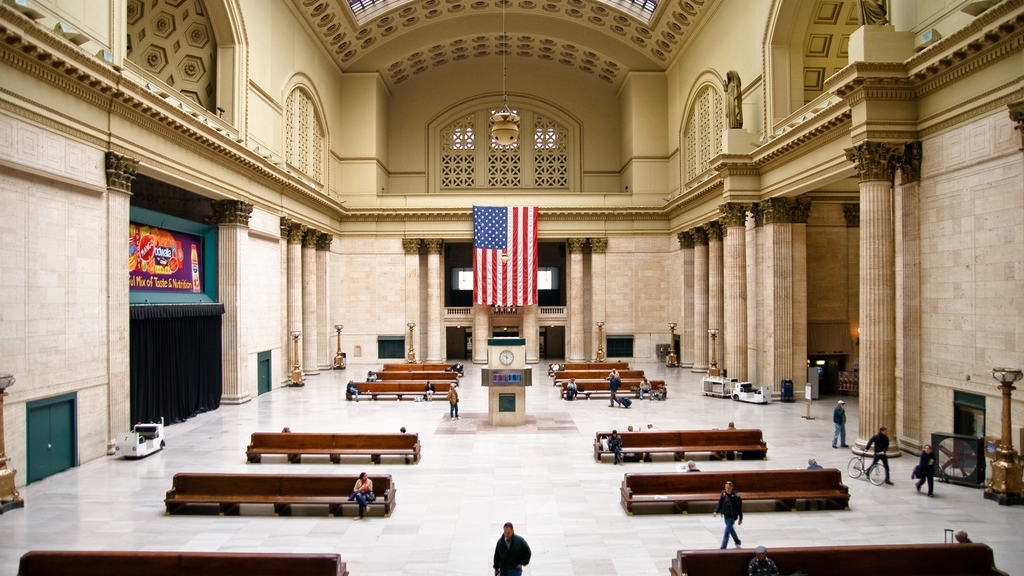 National, state and local leaders gathered at Chicago Union Station recently to support the Chicago Union Station Access Project, which will transform passenger rail in the region.
The $418 million project is a joint initiative by Amtrak, the Illinois Department of Transportation (IDOT), the city of Chicago, Metra, Cook County and Michigan's Department of Transportation. Partners recently applied for $251 million in federal funding from the bipartisan Infrastructure Investment and Jobs Act's new MEGA grant program.
"Chicago Union Station has long been the hub of our passenger rail network in Illinois and the Midwest," said U.S. Senate Majority Whip Dick Durbin. "But it's time for a new and transformational vision that will improve and expand passenger rail. I'm glad to join Mayor Lightfoot and regional leaders in pushing to get this essential project across the finish line."
"Chicago is grateful to be a part of one of the most robust transportation systems in the country," said Chicago Mayor Lori Lightfoot. "This transformational project for a passenger rail will strengthen this system, as well as deepen our regional partnership with other transportation stakeholders."
The project is expected to:
create a new way for passenger trains to access Union Station from the South
provide increased capacity for the new routes and increased frequencies that Amtrak has planned for the Midwest
provide faster connectivity between the region's largest job hubs
improve on-time performance by more than 15 minutes on the Chicago to Carbondale route
allow for future direct rail service between O'Hare and McCormick Place via Union Station
"We've been working on these ideas and bringing the partners together for years. We can't be sure we will get all the funding we're seeking, but our goals line-up exactly with the USDOT's Mega project goals," said Amtrak CEO Stephen Gardner. "While these are big-ticket items, there are big needs here in Chicago."
Michigan State Transportation Director Paul C. Ajegba said: "The Michigan Department of Transportation supports Amtrak and our partners in applying for the federal MEGA grant application. Improvements to Chicago Union Station and the final design of double tracking on the Amtrak-owned line from Niles through and beyond Dowagiac, Michigan, will be a huge benefit for rail travelers."
Read more on Chicago Construction News
Chicago Build is the leading construction show for Chicago and the Midwest region. Gain access to 9 specialized summits, 250+ exhibitors, 300+ speakers and connect with 20,000+ registered visitors.