29 Jul 2022
Google Will Buy the Thompson Center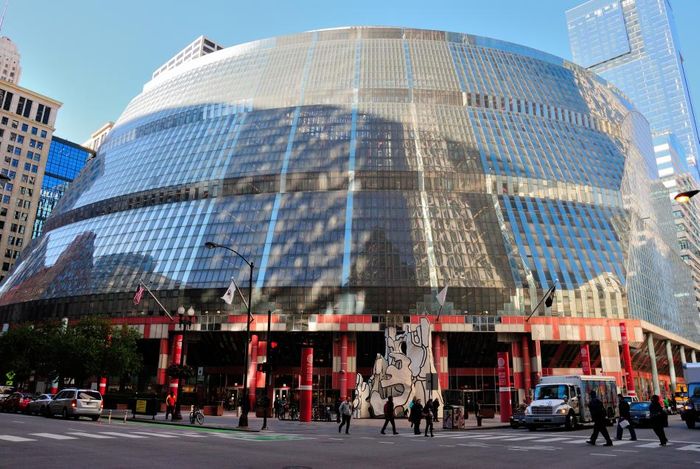 Google has announced its agreement to buy the Thompson Center, a move that is set to potentially revitalize the Loop after big tenants moved out to new towers and the pandemic led to office space cuts. Governor J.B. Pritzker noted that the state will save nearly $1 billion over 30 years by consolidating office space and lowering operating costs.
Per the new agreement, the state will receive $30 million for the building as well as the title to the former BMO Harris Bank headquarters at 115 S. LaSalle, valued at $75 million. That building will become a new state office building. With the deal orchestrated by Michael Reschke of The Prime Group, the agreement is expected to close on Thursday and Google will buy the building after renovations are completed.
The plan is a departure from the original sale agreement where Reschke would have bought the building for a flat $70 million. The state would have then bought back approximately ⅓ of the 1.2 million square feet to reoccupy the building, paying $148 million. Remaining space inside the building was considered for more offices or as a hotel.
Jahn will return to the building to facilitate the redesign for Google's office space, renovating the building Helmut Jahn originally completed in 1985. According to Jahn CEO Evan Jahn, "The original design of the James R. Thompson Center was centered on the transparency of government, and now it will showcase the openness of technology, which in many ways is representative of its initial concept as a building designed for the 21st century."
According to the Chicago Tribune, the state will move 1,800 workers from the Thompson Center and other leased spaces into 115 S. LaSalle. The Prime Group will renovate almost 600,000 square feet of the complex expected to take 18 months.
Google plans to move into the revamped Thompson Center in 2026.
Read more on URBANIZE Chicago
Chicago Build is the leading construction show for Chicago and the Midwest region. Gain access to 9 specialized summits, 250+ exhibitors, 300+ speakers and connect with 20,000+ registered visitors.